Amazon's 'The Dark Tower' series will start production this Spring. Can't be worse than the fuckin' movie!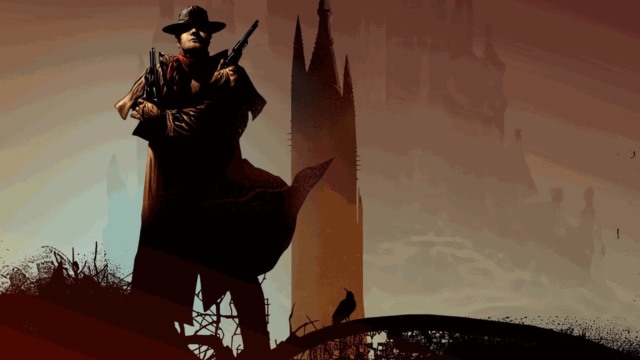 The Dark Tower movie objectively sucked ass. But, that isn't stopping Amazon from bringing a TV series to life. And honestly? This shit was always better suited for a TV series. So, I'm cautiously optimistic.
Excitement for The Dark Tower franchise might have cooled when the movie adaptation of the Stephen King epic failed to excite the box office, but the film's poor reception apparently didn't affect plans for a series adaptation. Amazon Studios will begin production on the series in a few short months.

The original plan was to have a trilogy of big screen Dark Tower movies, with a TV season taking place between each film, filling in the gaps with stories from protagonist Roland Deschain's past. This was a huge project spearheaded first by Ron Howard, then by Akiva Goldsman.

However, when the movie arrived, it didn't tell any story from the Stephen King novels. Instead, the film was an alternate take on the events of the books. Talk of the trilogy and the TV shows died with the movie, which ended its theatrical run at $50.7 million domestic on a budget of $60 million.

Despite that, two years later the TV series is underway again. Amazon Studios will start production on The Dark Tower in mid-April, according to That Hashtag Show. The series will film in Croatia, lasting until late June. According to the site, the two-year delay is the result of Amazon wanting to distance its upcoming series from the film's poor reception.