Space Swoon: Kepler's final glimpse of the galaxy is fucking gorgeous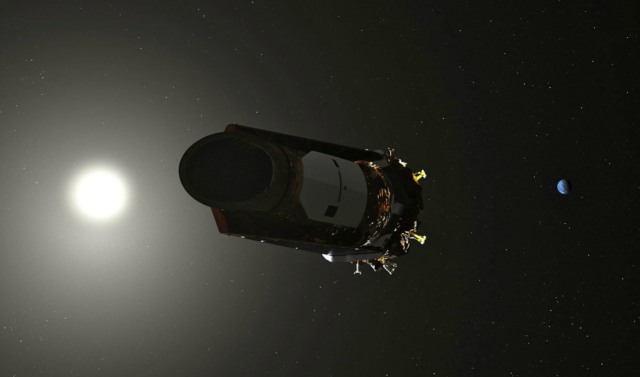 The Kepler space telescope is dead! Long live the fucking Kepler space telescope! NASA has dropped the final image Kepler sent back, and per usual, it's dope.
Hit the jump!
On October 30th, 2018, after nine years of faithful service, the Kepler Space Telescope was officially retired. With nearly 4000 candidates and 2,662 confirmed exoplanets to its credit, no other telescope has managed to teach us more about the worlds that exist beyond our Solar System. In the coming years, multiple next-generation telescopes will be deployed that will attempt to build on the foundation Kepler built.

And yet, even in retirement, Kepler is still providing us with impressive discoveries. For starters, NASA started the new year by announcing the discovery of several new exoplanets, including a Super-Earth and a Saturn-sized gas giant, as well as an unusually-sized planet that straddles these two categories. On top of that, NASA recently released the "last lighty" image and recordings obtained by Kepler before it ran out of fuel and ended its mission.

Kepler's final image (shown at top), taken on Sept. 25th, 2018, represents the "last light" obtained by the space telescope. The blackened gaps in the center and along the top are the result of earlier random part failures in the camera. However, these did not affect the rest of the instrument, nor did they interfere with Kepler obtaining this last glimpse at the cosmos.