James Gunn is directing 'Suicide Squad 2' and this makes all the sense in the world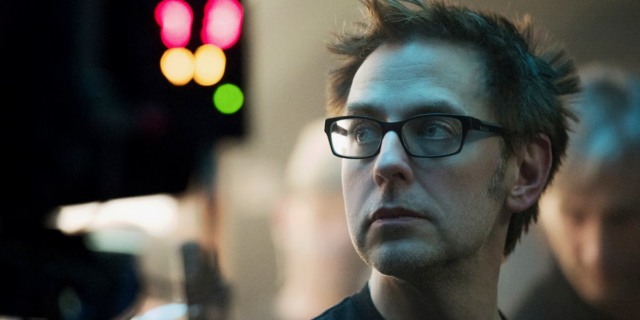 James Gunn is fixing to be directing Suicide Squad 2. This makes a lot of sense, given that it is the DCEU's equivalent of Guardians. Me? I'm fucking stoked for the news. As well, I'm pretty goddamn stoked for the DCEU right now. Between Wonder Woman 1984, Shazam, The Batman, Joker, Birds of Prey, and Suicide Squad they've got a seriously interesting line-up.
What a tumultuous time to be a fan of Warner Bros. big-screen DC Comics universe. Not only is Ben Affleck officially out as Bruce Wayne for Matt Reeves' The Batman, but THR also reports that none other than James Gunn is in negotiations to direct the sequel to Suicide Squad. Back in October of last year it was reported that the former Guardians of the Galaxy filmmaker was more than likely to write the script, but now it looks like Gunn will pull double duty for a film that's being described not as a direct sequel but a reboot of sorts for the rag-tag crew of vigilantes. According to reports, the movie will debut under the name The Suicide Squad.

David Ayer's original film—which was top-lined by Margot Robbie as Harley Quinn and Will Smith as Deadshot—was met with what you could generously call a less than enthusiastic reaction from critics. But it did snag $746 million at the worldwide box office and spawn a spin-off, Birds of Prey (And the Fantabulous Emancipation of One Harley Quinn), which Robbie will co-star in along with Mary Elizabeth-Winstead, Jurnee Smollett-Bell, and Rosie Perez.

Gunn, too, has had a pretty rocky couple of months after the director was unceremoniously ousted by Disney from the Guardians of the Galaxy franchise after some questionable old Tweets resurfaced. (We had a few thoughts on the matter.) But the filmmaker's star appears to be on the rise once again; not only has he basically landed the Suicide Squad 2 gig, but the Gunn-produced dark superhero tale Brightburn is set to hit theaters on May 24.

I feel like Gunn's sensibilities fit a Suicide Squad movie perfectly; he pretty much perfected the "Plucky Small-Time Villains Go Good" formula with the GOTG movie. Plus, the jumping ship from Marvel to DC aspect of it all just adds a layer of deliciousness to the whole thing. If we're being honest, why else pay attention to all this behind nonsense if not for the dramaaaa?

The Suicide Squad is currently slated for an August 2021 release date.