'Evangelion' is coming to Netflix in 2019 in case you want to be an emo kid again!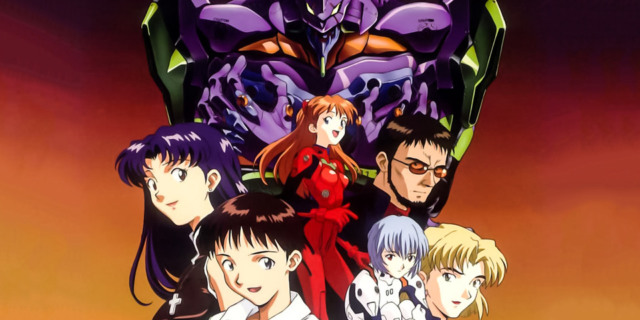 Netflix has announced that Evangelion is going to be coming to the streaming service in 2019. This news would have made thirteen year-old me very, very happy. But, what about thirty-five year-old me? I'm good. I don't really need to indulge in some overly pretentious, emo anime. I'm tortured by the big questions enough while I'm trying to sleep at this point, you know? That said, if you're stoked, I'm glad you're stoked!
The groundbreaking and massively influential anime series Neon Genesis Evangelion is coming to Netflix in Spring 2019, making its worldwide streaming debut.

The premium streaming service announced the arrival of the anime series with a trailer showcasing the futuristic setting and its fan-favorite characters. The series originally ran for 26 episodes in Japan from 1995 to 1996, inspiring a wave of tie-in merchandise, video games, manga, and six animated films. Two of the films, 1998's Evangelion: Death(True) and 1997's The End of Evangelion will also be released on Netflix along with the main series.

Evangelion is the latest anime series to make its American streaming debut joining DEVILMAN crybaby and B: The Beginning on Netflix. Included with the announcement comes a stunning piece of promo art with protagonist Shinji Ikari holding fellow pilot Rei Ayanami.

Created by Hideaki Anno, Neon Genesis Evangelion takes place in a futuristic vision of 2015 with mysterious creatures known as Angels appearing on Earth and threatening all of humanity following a near-extinction level event. To combat the Angels, scientists develop mechanical giant suits known as Evangelions piloted by a paramilitary group that bond with the machines on a neurological level.

The exact release date for the series on Netflix is currently unknown or if it will include an English dub but the original Japanese voice cast will star in the Netflix release.