LeBron James could be producing that 'Friday the 13th' reboot. Uh, fucking naturally or something?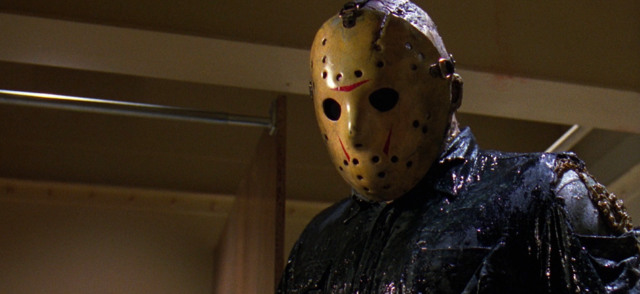 With Halloween straight-up body slamming the box office this past weekend, one thing is for certain. A shit load of money is going to be made from rebooting other classic horror franchises. So, it isn't surprising that Friday the 13th is up for a new installment. What is surprising is that LeBron fucking James could be producing it.
Halloween just changed everything, y'all. Blumhouse's new entry into the franchise slaughtered the box office this weekend, proving that the slasher genre is, unlike the majority of its ensemble, alive and well. This doesn't come as much of a surprise, however, as horror has become a reliable commodity in these dark times, when even drek like The Nun is out here breaking box office records. With Michael Myers no doubt returning for another round of slashing, it's inevitable that another hulking, blade-wielding beast will follow in his wake, likely while wearing a hockey mask.

Bloody Disgusting reports that Vertigo Entertainment, one of the studios behind last year's blockbuster It, is involved in a potential reboot of the Friday the 13th series. The man helping them bring it to life? NBA superstar LeBron James, who's apparently "in talks" with the studio to produce.

If you're arching an eyebrow at the news, rest assured that James is a huge horror fan. Not only did he recently dress up as Pennywise for Halloween, but in 2015 he released a pair of "blood splattered" Friday the 13th sneakers. Bloody Disgusting also dug up the below tweet from 2010.