Weekend Open Bar: Going To The 'Ship!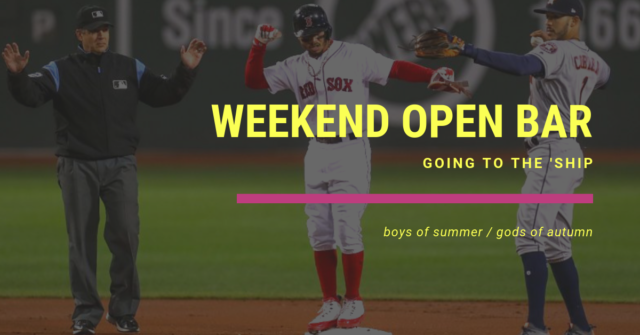 Hey! It's Weekend Open Bar! What the fuck is going on, you may be wonder! Well, just trying to get together with you folks on OL more often. You know? Been too disconnected as of late. If you've forgot, if it's been too long, let me break down how this works.
Every weekend, we gather. Then, we share what we're up to. The movies we're watching. The games we're playing. The various gifsets of butts we're staring at. Anything and everything goes! The only rule? No bad vibes!
You're on the Space-Ship Omega.
This is the Weekend Open Bar.
Let's spend some time.