Chloe Zhao is directing Marvel's 'Eternals' movie. I'm just assuming this is a good move, given Marvel Studios' track record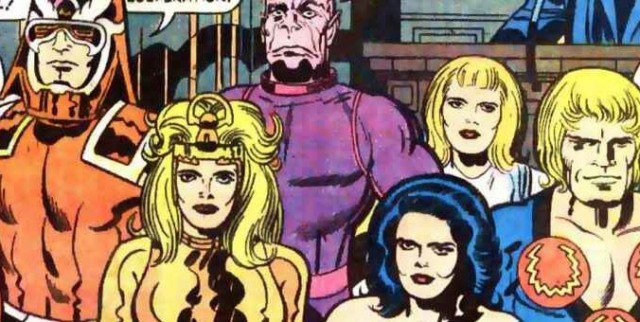 I don't know Chloe Zhao, at all. But, I do know Marvel Studios. They've been churning out enjoyable-to-really-enjoyable movie for tens years now. So I'm just assuming this is a great choice.
After earning critical acclaim for her Sundance darling "The Rider," director Chloe Zhao looks ready to step up to the big leagues as the up and coming director has been set to direct "The Eternals" for Marvel.

Matthew and Ryan Firpo are on board to pen the script with Marvel president Kevin Feige producing.

Created by Jack Kirby, the story of "The Eternals" is set millions of years ago when the cosmic beings known as the Celestials genetically experimented on humans, creating the super-powered individuals as well as more villainous off-shoots known as the Deviants.

The two groups went on to battle each other throughout history to see which would eventually become the ultimate race.

Marvel sees this as the perfect transition into its next phase along with "Captain Marvel," which released its recent trailer to huge acclaim earlier this week.

As for Zhao, the rising star in the director ranks delivered one of the best reviewed films of the year when "The Rider" bowed at the Sundance Film Festival and was also nominated for an Indie Spirit award. She has since been eyed for directing assignments on several major studio films, and sources say Zhao's meeting with Marvel execs impressed so much that the studio moved fast to book her before she landed another job.