James Gunn's 'Guardians of the Galaxy Vol. 3' script may have been scrapped. If so, Dave Bautista says he'll quit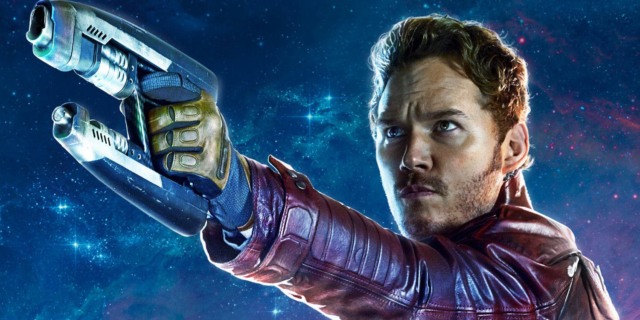 This shit show just continues to get shittier. Apparently Gunn's Guardians Vol. 3 has been scrapped, days after Bautisa said he'll quit if it was.
Marvel may be going an entirely different direction with Guardians of the Galaxy, Vol. 3 now without original filmmaker James Gunn.

According to Christopher Marc, editor-in-chief of entertainment news site Omega Underground, the studio may be scrapping the script for the Marvel Cinematic Universe sequel entirely in favor of developing the project without Gunn's involvement at all. As the film was originally scheduled to begin principal photography in January, this would likely lead to a massive production delay for the eagerly anticipated sequel.

Gunn was fired from the project last month after offensive tweets from the writer-director originally posted in 2010 surfaced online. Since then, Disney and Marvel had stayed silent on their plans for the franchise while the cast of the previous two Guardians of the Galaxy films rallied their support for Gunn's reinstatement on the production.

If Gunn's script has indeed been scrapped, it will be the first Guardians film without the filmmaker's input at all. He had heavily rewritten and directed the original 2014 film, and wrote and directed its 2017 follow-up. The dropped script would also appear to confirm the studio has no plans to reinstate the director.
Actor Dave Bautista has been highly critical of Disney's decision to fire Guardians of the Galaxy Vol. 3's director James Gunn after right-wing agitators circulated a selection of the director's controversial, years-old tweets. Today, the actor went so far as to say that he will ask Disney to remove him from the upcoming film if Gunn's script isn't used.

"Nobody's defending his tweets, but this was a smear campaign on a good man," said Bautista in an interview with ShortList. "I spoke to Chris Pratt the day after it happened and he's a bit religious, so he wanted time to pray and figure it out, but I was more like: 'F*ck this. This is bullshit. James is one of the kindest, most decent people I've met.'"

Bautista has gone on the record as saying that a Guardians of the Galaxy Vol. 3 without Gunn is not what he signed up for. The actor has previously been highly critical of Disney for caving to an organized smear campaign levied against the outspoken, politically left-leaning director. Bautista proceeded to lay out his plan should Disney decide to dump Gunn's script, which the director submitted to the studio shortly before his firing.

"Where I'm at right now is that if [Marvel] don't use that script, then I'm going to ask them to release me from my contract, cut me out or recast me," said Bautista. "I'd be doing James a disservice if I didn't."