'Terminator 6' First Look: Linda Hamilton and her boomstick have gloriously returned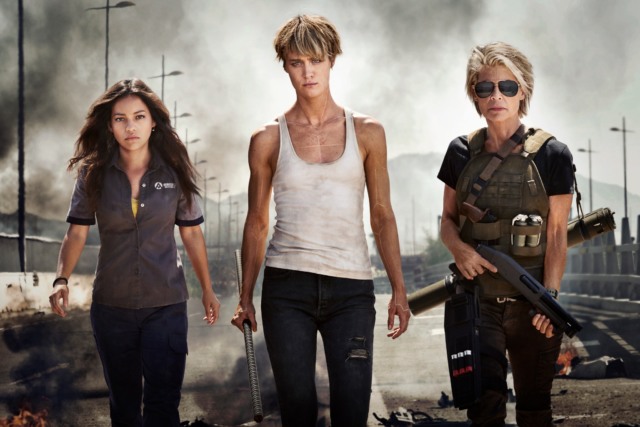 I don't know, man. There are a lot of reasons to not be excited for Terminator 6. But, I can't feel them fucking resonating within me. Instead, I'm just fully fucking stoked for the return of Linda Hamilton.
The first look at the latest installment of the Terminator franchise features three badass ladies ready to take on Skynet, including Linda Hamilton, reprising her role as the iconic Sarah Connor. Hamilton, armed to the teeth and rocking some aviators, is flanked by Mackenzie Davis (Halt and Catch Fire) and Natalia Reyes (Birds of Passage).