Henry Cavill wants to play James Bond. Can we just fucking let him? For me?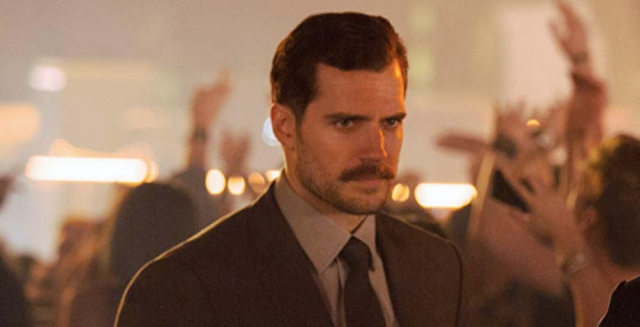 I love Henry Cavill. Love him in The Man From Uncle, love him in Mission Impossible: Fallout. I'm fucking ready to love him for a decade-plus as Bond.
Henry Cavill has been charming his way into some of the biggest franchises in the world for years. He wooed audiences with his cool and on-point performance in Man from U.N.C.L.E., and most notably, he's been playing Superman in the character's last three film appearances. However, the British actor has his eyes set on yet another major character: Bond… James Bond.

During an interview with Yahoo Movies to promote his role in Mission: Impossible — Fallout, Cavill reiterated his love for the British spy when the interview turned towards the prospect of whether or not he would want to take on another major franchise role.

"I would love to do it, of course," Cavill said. "I think Bond would be a really fun role. It's British, it's cool. I think that now that I have my Mission: Impossible badge we can do real stunts and really amp it up as well. Not to say they weren't doing real stunts, I'm just saying it would be fun for me to actually take what I've learnt on this and carry it through to a movie like Bond. I'd love to play a Brit. I don't get to play a Brit very often. So yes, I would love the opportunity and if they were to ask I would say 'yes.'"

Cavill spent the rest of the interview discussing how exciting it was to see Tom Cruise in action and in-person. "I'm sitting here for the ride thinking, 'it's cool, I might die', but he's actually flying the darn thing while performing to the camera at the same time," he continued. Then, on whether or not he'd be up to appear in a rom-com, he added, "Yes, I just haven't come across the right script yet that's all."

James Bond is one of the most famous characters in all of cinema. The British spy has been appearing in films for over 50 years, with six actors portraying him. The latest, Daniel Craig, will appear in his fifth Bond film next year, directed by Danny Boyle (28 Days Later). It's also expected to be the last appearance of Craig in the part.