Monday Morning Commute: Pain is Part of the Path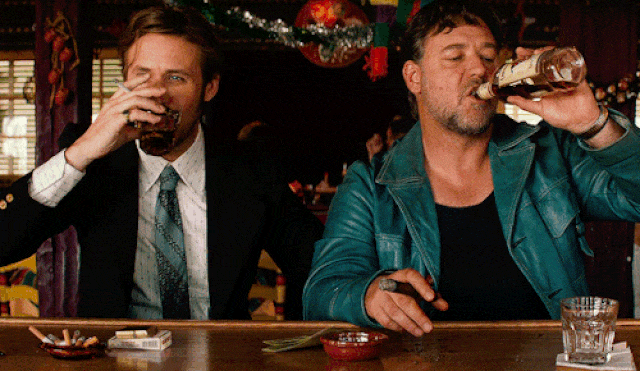 If pain is part of the path, I'm fucking crushin' it, my dudes! I'm a real fucking pathfinder! Just dinging into things, physically, emotionally, and existentially! Bumping my shins, cursing loudly! But, I'm also doing deec as the kids say. Said! Probably said a long time ago. And, I'm here with you, my VirtuaFriends.
Spending some time in Monday Morning Commute! Showing you what I'm looking forward to this week! What I'm interested in. What I'm enjoying.
I hope you'll share your own happenings and hype-beasts in the comments!
—-
listening: the new asap rocky album!
—-
finishing: or rather finished, barry. don't sleep on this shit, folks.
—-
contemplating: solo. man, like. i really like this movie.
—-
watching: the leftovers. i really gotta average more than an episode a week. it's tasty!
—-
relishing: the celtics' season. the celtics' future.
—-
listening: the new j. cole album, which i realize makes me lame.
—-
wondering: if i'll get around to seeing upgrade! it looks schlocky as fuck. i want to. drops on friday.
—-
appreciating: the nice guys. i love it so much.
—-
playing: god of war, finally! let's see if i can remember the controls from the hour-and-a-half i played.
—-
needing: to read some mister miracle.
—-
going: to yoga this friday! on top of being a bad ass business woman, my wife is also now a bad ass yoga instructor. she's been begging me to go to one of her classes for months, and i'm finally caving.
That's it for me this week, folks! New hip-hop, old movie, some sports tomfoolery, and other miscellany. What's on your plate?