James McAvoy and Bill Hader in talks for 'It: Chapter 2' for whatever that's worth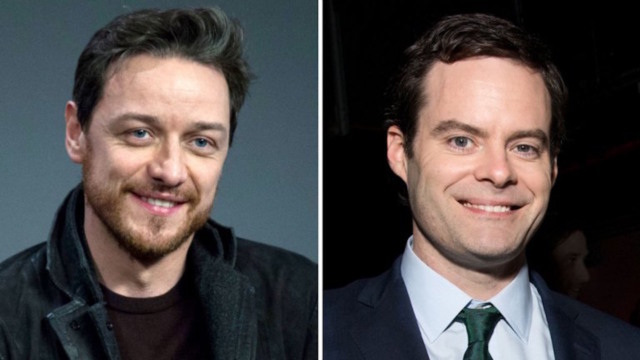 Jimmy McAvoy and Billy Hader are in talks to joint the sequel to the exceedingly and mediocre It. I dig both actors, will probably end up seeing this movie, and yet still can't get excited. That's just me, though! I hope this news gives your genitals a nice glossy finish.
Andy Muschietti's IT was one of my favorite films last year because it was funny, genuinely scary, and all the performances were perfect. Moving the film to the 80s meant for some hilarious references, a great soundtrack, and set it up so Chapter Two would land in a more modern time period than Stephen King's novel. With such memorable child performances though, who's going to be playing the adult members of the Losers Club?

Bill Denbrough, who was played by Jaeden Lieberher and Ritchie Tozier, who was played by Finn Wolfhard in It: Chapter One will return in Chapter Two as adults returning to Derry to fight Bill Skarsgard's Pennywise the Clown again. While not yet confirmed, sources are saying that James McAvoy and Bill Hader and currently in talks for the roles of adult Bill and adult Ritchie.

Adult Ritchie is a DJ popular for his different voices, so Hader is a pretty great fit for the role. Bill eventually becomes a popular horror writer, and I think McAvoy would be great in the role as well. Jessica Chastain, who's going to play adult Beverly Marsh, teased the news with a Twitter post of her and McAvoy which seems pretty promising.