Monday Morning Commute: The Long Winter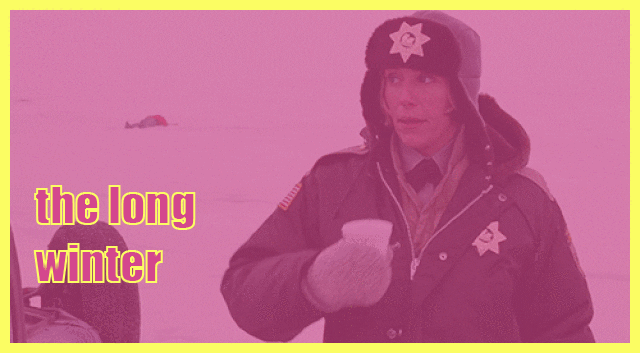 Man, fuck the winter. I have always romanticized, and quite frankly enjoyed, the winter. But not this year, friends. Not this year at all. I can't handle the barren HellScape this year. Whereas in past I rejoiced in scaling it with snowbeast in tow, this year it's just a reminder of the fact that it isn't May. But it's not the physical hardships that have me ground down. I can do the cold and the snow.
It's the emotional. More than usual, my brain-veins are struggling to pump. I can reason with the weather, but I can't reason with the malaiseyonnaise struggling to course through the meat-electricity of my flesh-bag. So, I must confess I just haven't been able the mental wherewithal to write this son of a bitch.
But, I'm here now! So, while whatever chemicals are sloshing around relatively favorably in my body, I shall let you know what I'm looking forward to this week. Or rather since it's Wednesday, what I'm looking forward to, and what I've been enjoying.
This is Monday Morning Commute.
By way of Wednesday afternoon.
—-
Reading:
The Left of Darkness.
—-
Crafting:
Spring 2018 syllabus.
—-
Despising:
The Cold.
—-
Casually Watching:
Workaholics, again.
—-
Listening: 
Various songs by Arcade High.
—-
Enjoyed Watching:
Big Mouth.
—-
Attending:
Brendan Schaub at The Wilbur.
—-
Addicting:
WoW: Legion.
—-
Appreciating:
JCVD's Death Warrant.
—-
Mesmerizing:
The sheer insanity that is Devilman Crybaby.
—-
That's it for me, friends. What are you up to this week?