Monday Morning Commute: a canopy of lights and leeches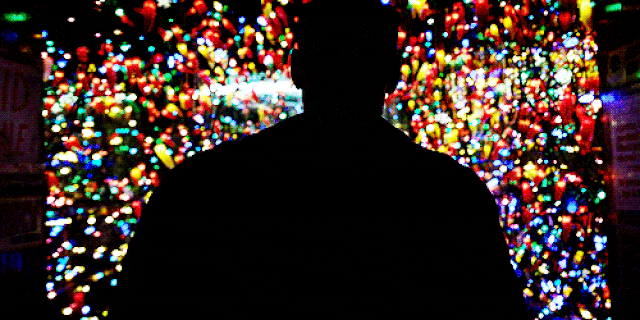 It seems that Monday Morning Commute dropping on Tuesdays is going to be status quo for this semester's installments. For that, I apologize. For that, I fall upon a rusty sword forged from old Diet Dew cans and crunchy socks filled with old spillings of my proto-children.  If you're wondering how that's any different than when I fall upon my futon to do some nightly reading, I can only say this. Touché.
However, here we are! So, let's do the weekly dance. A day late, which has become a weekly occurrence. Here's what I'm looking forward to this week.
Per usual, share your own happenings in the comments section.
—-
I can't wait to engage the fucking Thunder God this week, friends. A buddy movie starring the Odinson and Banner? Critically acclaimed? Nice. Thor: Ragnarok, I need you.
—-
Been playing Wolfenstein II: The New Colossus since it dropped last Friday. Honestly, haven't gotten to it as much as I've wanted. Two weeks. Serious paper grading. Yadda, yadda. But from what I've been able to experience, it's a goddamn worthy successor to the previous title.
—-
I caught the first episode of Mr. Robot's third season over the weekend, and I'm back in! The premiere is Sam Esmail at both his best and worst, but for what it's worth I find his best traits far win out. Plus, dude is teasing time travel. I'm ready for some Fringe Events in my FightClubMatrixDexter homage. Or rip-off, if you prefer.
—-
A little midweek pizza popping off tonight. Slowly ground down my better half until she assented. Listen, I'm tired. Haven't had a mental break since Whenever The Fuck. A little comfort food shall propel me through the remainder of the work week.
—-
I'm seeing fucking GOST tomorrow night. My fave of the slasherwave folks, I anticipate enjoying them. Nothing like music that makes you want to shake your ass while simultaneously chasing people through a forest wielding an already-bloody'd meat cleaver.
—-
Started Stranger Things 2 last night. It was…fine? I don't know. I was admittedly overtired, so take this all with a grain of salt. It wasn't that I disliked it, but the show seemed to be trying too hard. Like the parties involved were acutely aware of what made the original season so wonderful and sort of doubled down on those tropes.
I don't know. I'll be watching more, obviously.
—-
Been rocking out to the latest album by Great American Ghost. I don't really get that heavy into heavy musical arrangements lately, but goddamn if these guys don't inspire me to return to the fucking pit. To start throwing high kicks with my poor knees and questionable-at-best-back.
Throw your horns up, slime!
—-
That's it for me, folks. What are you looking forward to this week? What are you enjoying?