'Deathstroke' movie coming from the director of 'The Raid' and this news is so goddamn good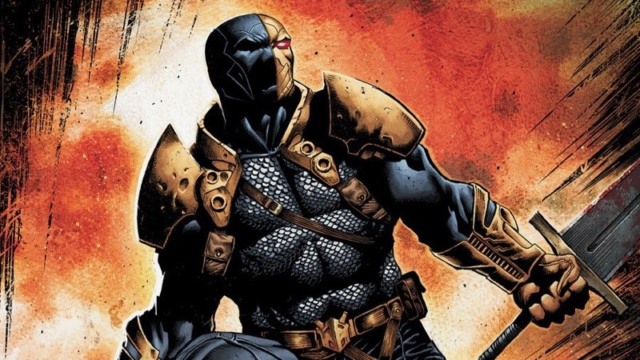 Man. The director of The Raid is going to be making a fucking Deathstroke movie? I'm, I'm in. A batch of the old glorious Gareth Evans ultrav iolence splashed across an ultra violent character? Sign me up. Superhero movies and shows have been ripping off his style since the original Raid dropped, so it's about time he just entered the genre himself. Showed everyone how it's done.
Gareth Evans, the Welsh director behind The Raid and The Raid 2, is currently in talks to direct a Deathstroke movie as part of the DC Extended Universe. Hey, Warner Bros.? You want to get film fans excited for a Deathstroke movie? This is how you get film fans excited for a Deathstroke movie.

The Wrap has the scoop, reporting that Evans is currently in talks to write and direct the film. Joe Manganiello, who was cast as the DC Universe anti-hero when he was once going to be the main antagonist of the upcoming Batman solo movie, remains attached to play the one-eyed mercenary. You may remember Ben Affleck tweeting what looked like test footage of Deathstroke in action some time ago, back when he was still set to helm the next Batman movie.