'Wonder Woman 2' is going to be filming in Summer 2018. The comic book banality engine must churn forever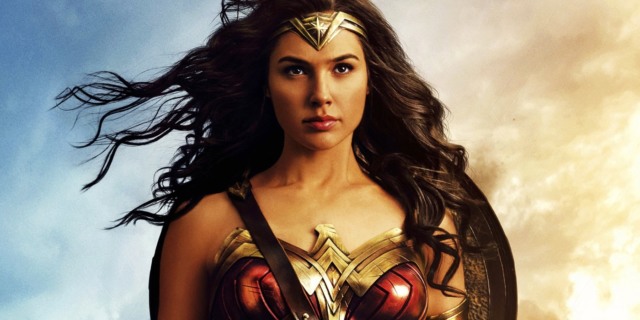 Hey, I enjoyed Wonder Woman. It was a fun enough comic book movie, and it was particularly noteworthy because it was a female directed and female starring comic book movie. But even with a healthy appreciation for the movie though, and comic book movies in general, man. They're really going to be coming until the heat death of the universe, huh? We infantile, permanent-adolescents are going to choke on these things until we choke our last breath, huh?
Aiight, I'm in.
Patty Jenkins is set to break new ground as a female director when she brings the Wonder Woman sequel to life, and now reports have emerged that the follow-up will start production in June 2018 in order to meet its December 2019 release date.

According to Omega Underground, the movie will follow Diana of Themyscira's adventures after World War I into the Cold War of the '80s. Rumors had surfaced in the past that Jenkins was looking at another period piece and that this battle against the Soviets was the most likely option. No production locations were included in the report but as far as casting goes, Jenkins is already lining up Chris Pine to return for the "full-blown" sequel.

His Steve Trevor character died in the prequel so it remains to be seen if he'll be resurrected, if it will be him and Diana in flashbacks, or if he'll play a descendant of Trevor. While Wonder Woman is gearing up for next month's battle with the Justice League against the forces of Apokolips, Geoff Johns has already begun work on the script with Expendableswriter Dave Callaham.

Gal Gadot's character has remained in the headlines recently following the record-breaking film with Jenkins having to deal with talk about the movie's messages, criticisms from James Cameron over its portrayal of the female superhero and of course, the push by Warner Bros. for an Oscar.

Available now on digital HD and Sept. 19 on Blu-ray and DVD, Wonder Woman stars Gal Gadot as Diana, Chris Pine as Steve Trevor, Robin Wright as General Antiope, Danny Huston as General Erich Ludendorff, David Thewlis as Ares, Connie Nielsen as Queen Hippolyta, Elena Anaya as Doctor Poison, and Lucy Davis as Etta Candy. You can catch Wonder Woman in action next in Justice League, which arrives on November 17. The Wonder Woman sequel is set to hit theaters on Dec.13, 2019.