'Playerunknown's Battlegrounds' has sold 10 million copies, including 2 million in the past two weeks. I say, g'damn!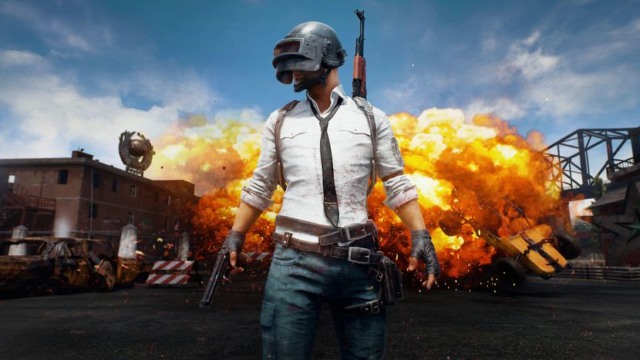 I don't play PUBG, but that's only because I don't have a gaming PC. I do, however, watch a lot of it on Twitch. Which is saying something, because no other game being streamed has ever really caught my attention. Its appeal is the result of being a flagrant Battle Royale/Hunger Games rip-off. However, it's not just a rip-off (or a wet-tongued homage, if you prefer), it's also a colossal fucking success.
Playerunknown's Battlegrounds has sold more than 10 million copies. Creator Brendan "Playerunknown" Greene took to Twitter this morning to make the announcement.

"Never did I think we would reach such a number!" he said. "Thank you all for your continuing support of the @PUBATTLEGROUNDS team."

Battlegrounds launched on Steam's Early Access program on March 23. Supported by a cavalcade of interest from streamers, the game immediately lodged itself as one of the top five most-watched games on Twitch. Sales took off, clearing one million units in 16 daysand two million in under a month.

Going into Gamescom late last month, the title had sold more than 8 million copies. A little back-of-the-napkin math tells us that Battlegrounds has sold roughly two million copies in the past two weeks.

To put that in perspective just a bit, let's compare these numbers to Minecraft. According to data from Mojang and aggregated by Gamasutra, it took that open-world building game about two years to clear 10 million sold. That means that this chart, created by GameKult's Oscar Lemaire, can't be too far off.

A few other waypoints along the game's meteoric rise: Battlegrounds overtook Grand Theft Auto 5 for the most concurrent players on Steam in mid-July and Valve's juggernaut Dota 2 last week, kicking Dota out of the top slot for the first time in more than three years.

Battlegrounds' success on Steam has translated into mainstream notoriety for Greene and developer Bluehole. They've been written up in GQ magazine and recently inked a deal to bring exclusive video content to Facebook. The game's recent Gamescom Invitational tournament had well over 100,000 viewers on Twitch and reportedly more than 5 million viewers in China.

As the game's audience has grown, so has the game's design goals. A first person-only mode was recently added, and there are two new maps in the works as well as a 3D replay system and new mechanics for vaulting and climbing. The game was expected to exit Early Access sometime next month, but has been delayed into the fourth quarter.