Rumor: The Joker Origin movie will be "super dark" and "real" whatever the hell that means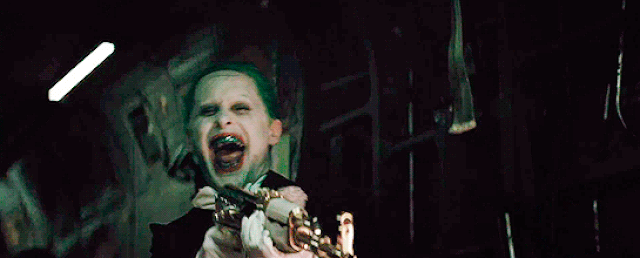 Actually, we all know what "super dark" means in the DCU, don't we? Grimdark angsty bullshit. Who knows. Maybe this movie will rule. It's sunny out, I'm four Diet Dews deep, and my usual disdain for the DCU is simmering below the surface. It exists, but it can't punch through.
This movie is going to suck.
Potential new details have surfaced about the Martin Scorsese-produced Joker origin movie, characterized as "super-dark" and featuring a Clown Prince of Crime with a troubled childhood.

That information comes from MMA fighter and actor/comedian Brendan Schaub, who discussed the project this week on Joe Rogan Experience. "My boy Todd Feldman put this together with Todd Phillips," he explained. "It's dark. It's, like, a dark Joker. As a kid, he had a permanent smile and everyone made fun of him. It's, like, on the streets of Brooklyn. It's super-dark and real."

Feldman is the agent of Phillips (The Hangover), who's writing the Joker movie with director Scott Silver (8 Mile) and producing alongside Scorsese. First reported last week, the film is part of a new Warner Bros. banner for DC Comics properties outside of the studio's DC Extended Universe slate. Described as a hard-boiled crime story set in 1980s Gotham City, the Joker movie isn't expected to star Jared Leto, who debuted as the iconic supervillain in Suicide Squad, but rather a new, possibly younger actor.

Leto will reportedly reprise his role in Suicide Squad 2, which may not begin filming until fall 2018, as well as Gotham City Sirens and the planned Joker and Harley Quinn spinoff.