David Fincher and Brad Pitt confirmed for 'World War Z' sequel, the zombie apocalypse is gorgeous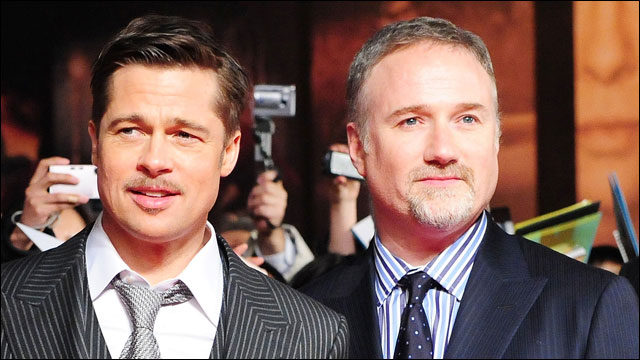 David Fincher produces gorgeous films. Brad Pitt is gorgeous. The two of them will combine to give the world the most gorgeous zombie movie ever. (Don't come at me with superior movies, I'm just being cute, okay.)
Despite mixed reviews, the zombie-action film World War Z proved a commercial success in 2013, earning $540 million worldwide. However, development of the sequel has encountered a number of snags, with Paramount Pictures quickly hiring J.A. Bayona to direct, only for him to leave last year, just as the project was inching toward the start of production.

However, it appears as if the untitled sequel is firmly back on track, with Paramount Chairman Jim Gianopulos confirming to The Hollywood Reporter that director David Fincher and returning star Brad Pitt are both on board.

"We're in advanced development,"he daid. When asked whether Fincher was indeed directing, following a report in April, Gianopulos replied, "Yes. And Brad Pitt."

Pitt reportedly had been courting Fincher, with whom he worked won Se7en, Fight Club and The Curious Case of Benjamin Button, for almost a year. The actor will also executive produce the sequel through his production company, Plan B.

Inspired by Max Brooks' 2006 post-apocalyptic novel World War Z: An Oral History of the Zombie War, the first film starred Pitt as a former United Nations investigator who must find a way to stop a global zombie pandemic.

While World War Z's sequel was previously targeted to arrive in theaters this month, but the film was pulled from Paramount's release schedule in February. No new target date has been announced.