'Star Trek Discovery' is arriving September 24 but does anyone care at this point?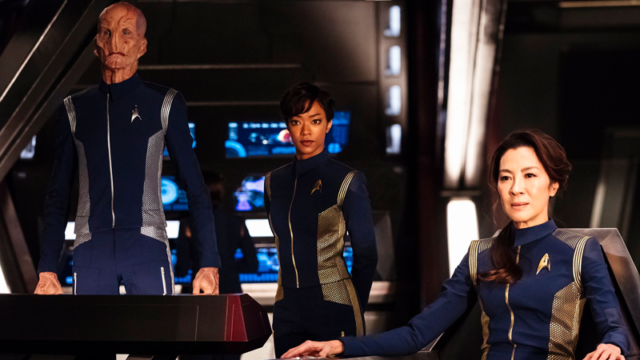 Not trying to be particularly snarky, here. Do people care about the premiere of Star Trek Discovery anymore? Between the seemingly endless delays, the loss of showrunner Bryan Fuller, and the majority of the show being banished to a esoteric streaming service, the show faces serious challenges. At the very least.
The new series will star Michelle Yeoh as Captain Philippa Georgiou with The Walking Dead's Sonequa Martin-Green as her First Officer, Michael Burnham. The 15-episode season will launch Sunday the 24th at 8:30PM ET on CBS and run through November 5th. The second half of the season (episodes 8-15) is slated to start next January.

The show is an exclusive to CBS All Access, the company's streaming subscription service, although the first episode will also air on CBS proper. This means that the CBS All Access app will be the exclusive place for Star Trek fans to check out this latest chapter. It's an intentionally limiting move that seems to be made to boost interest in the CBS All Access service, but we're hoping it comes to regular TV eventually so more viewers can tune in.