'Deadpool 2' has cast Shioli Kutsuna in a mystery role and I ain't got a guess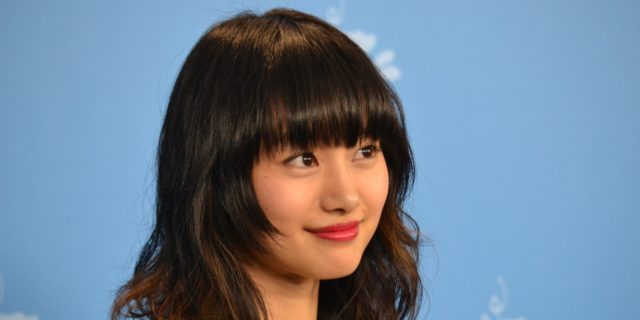 Deadpool 2 has cast Shioli Kutsuna in a double top secret mystery role. Who is she going to be playing? I have no goddamn idea. Guesses welcome, friends!
Japanese actress Shioli Kutsuna has been cast in a mystery role in the sequel to Deadpool, the runaway 20th Century Fox hit headlined by Ryan Reynolds that followed the gruesome and expletive-filled misadventures of the Merc with a Mouth.

But the studio is being tight-lipped on who she'll be playing, though they confirm that Kutsuna will have a "key role" in Deadpool 2, according to Deadline.

Kutsuna has appeared in mostly Japanese films and television shows, though she recently acted in an indie film called Oh Lucy! co-starring Josh Hartnett. She is best known for starring in live-action manga adaptions, with films like Beck, and an adaptation of the manga Detective Conan (also known as Case Closed) called Shinichi Kudo's Written Challenge. Back in my j-drama days, I watched the live-action Detective Conan and it was predictably ridiculous.

So who could she be playing? I'll admit I don't have a huge knowledge of the Asian mutants in the X-Men comics outside of Jubilee, and she was already used to a shamefully small extent in X-Men: Apocalypse (even though poor Lana Condor tried her best). There's also Blink, who was played by Chinese superstar Fan Bingbing in X-Men: Days of Future Past and will now be appearing in the Fox TV series Gifted, played by Jamie Chung. Japanese mutant Yukio, played by Rila Fukushima, starred in the Japan-set The Wolverine.

On one hand, it would be just up Deadpool's alley to set the sequel in Japan to mirror and mock the setting of the second Wolverine solo movie. On the other hand, it's pretty tired to do yet another movie in Japan with flat, stereotypical supporting characters.