'New Mutants' casts 'Stranger Things' actor Charlie Heaton as Cannonball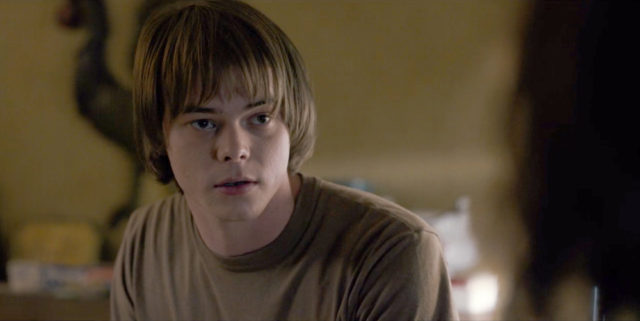 God, these boners are going to be showing up everywhere, huh? *Mumbles to himself, the one curmudgeon who liked Stranger Things but is already sick of these dweebs.*
The live action X-Men universe is working overtime to lock down every young Hollywood actor it can get its hands on. It's a sound strategy. So after getting Maisie Williams from Game of Thrones and Anya Taylor-Joy from Split, the next target for New Mutants is Charlie Heaton from Stranger Things.

According to The Hollywood Reporter, Heaton is in talks to play Sam Guthrie, a.k.a. Cannonball, whose power is basically the ability to launch himself into the air as if his flatulence were rocket fuel. (I am really looking forward to seeing how they make this work on screen. I have faith, they have done more with less.)

Fox has set an April 13, 2018 release date for New Mutants, so it makes a ton of sense for the studio to be casting this now and fast. It's also a good sign that the plot is easy to sum up: a bunch of young mutants have to break out of a facility while their pasts are revealed. Fox's standalone X-Men movies have really been the breakout stars of its universe recently, so fingers crossed this film continues that trend.