Netflix's 'Castlevania' promo poster pays gorgeous homage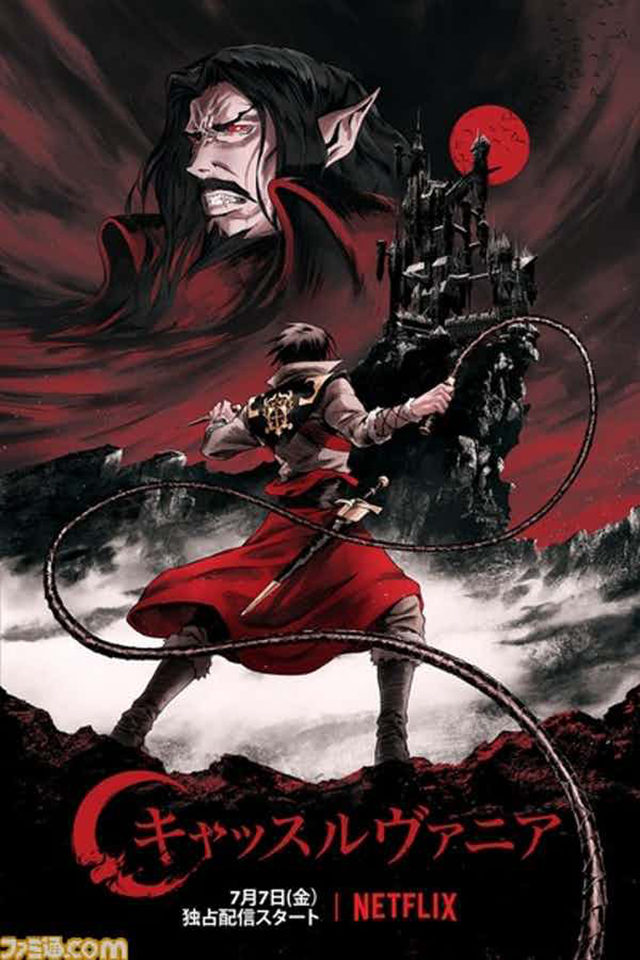 Netflix has dropped a gorgeous promo poster for its upcoming Castlevania series (this is how it's done, Marvel). Not only is it gorgeous, though, but the motherfucker pays some serious homage.
Netflix whet the appetites of fans with the all-too-brief teaser trailer for Castlevania, its upcoming anime series based on the classic video game, promising plenty of blood and vampires.

Now Japanese video game magazine Famitsu has followed that first footage with a poster for the series that features the anime's yet-unnamed hero prepared to do battle with Dracula, as the latter's castle looms on the background. Additionally, while we still don't know who the show's central protagonist will be, the figure in the promo is sporting the classic look of Belmont, iconic whip and all.
If you're experiencing a pang of nostalgia, it might be because the poster pays homage to the original NES Castlevania video game box art from 1986. True to form, as with the original box art, there's everything from Dracula's head hanging in the background to our whip-wielding hero.