Rosario Dawson in talks to join 'New Mutants' as classic X-Men character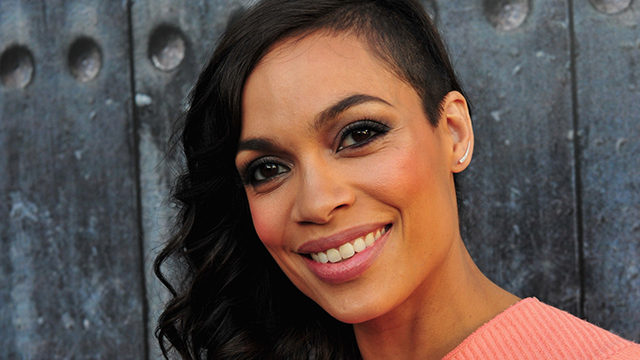 Oh man. Rosario Dawson may be joining New Mutants as Doctor Cecilia Reyes? The character was a particular favorite of mine during the X-Men storyline in the mid-90s, Operation: Zero Tolerance.
After years of saving the asses of the Marvel heroes of Hell's Kitchen, it looks like Rosario Dawson may finally get some super skills of her own. News has it that Dawson may team up with Maisie "Arya Stark" Williams and Anya Taylor-Joy in Fox's forthcoming New Mutants film. The X-Men spin-off has recruited Dawson to star as a sort of mentor to the fledgling mutants.

In a new report from The Hollywood Reporter, Dawson has allegedly been tapped to play Cecilia Reyes, a determined, ambitious doctor who first appeared in the X-Men comics in 1997. A medical doctor with the ability to generate a protective bio-field around herself, Reyes previously rebuffed an offer to become a part of Professor X's school, preferring to keep her mutant status a secret in order to continue saving lives at the hospital.

After watching her nurse the likes of Jessica Jones, Luke Cage, Daredevil, and Iron Fist as the MCU's Claire Temple, as well as voice Batgirl in The LEGO Batman Movie, it's fun to see Dawson finally get a chance to join in on the live action Marvel superheroics.