'Far Cry 5' reveal coming May 26, Ubisoft drops this image of the "Last Supper"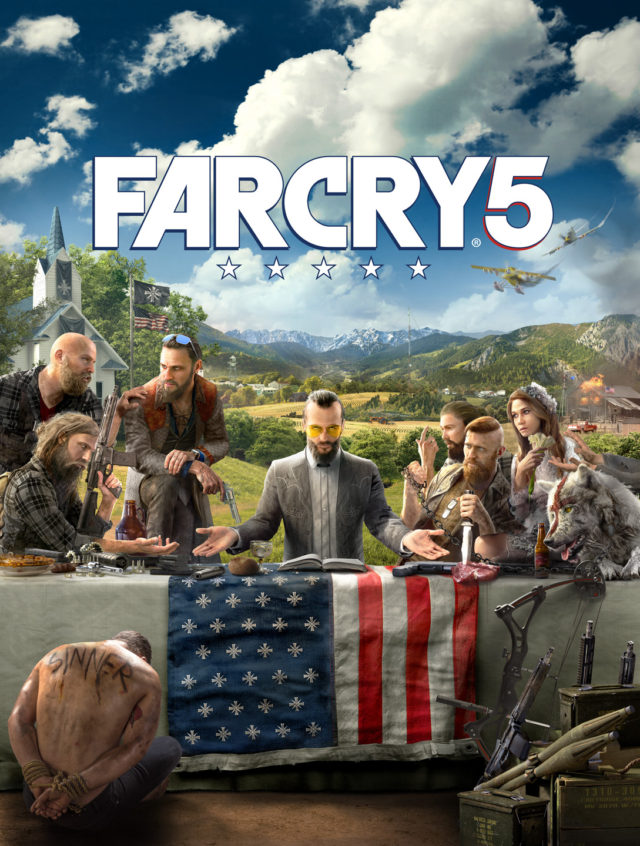 Ubisoft has dropped some new Far Cry 5 artwork, and announced when the game shall be revealed in earnest, in a tweet. I cannot fucking wait.
After taking gamers to the Stone Age with the last entry in the eponymous open-world first-person shooter franchise, Far Cry 5 (from chief developer and publisher Ubisoft) is all set to make a big splash when the new title hits store shelves – and the latest reveal for the upcoming game confirms the previously-rumored Montana setting. Ever since the release of the first entry in the wildly successful and best-selling Far Cry series in 2004, fans of the Ubisoft original property have explored many thrillingly dangerous locales around the world with guns-a-blazing.

Following the release of the spin-off entry that was Far Cry Primal last year, Ubisoft is definitely aiming to get back to the roots of the contemporaneously set sandbox franchise, and Far Cry 5 is shaping up to be a worthy successor to its immediate thematic predecessor (in the form of Far Cry 4, which was released in 2014). To make matters even more interesting, the latest announcement regarding the next Far Cry installment has Ubisoft aiming to take the first-person shooter action stateside, with a thoroughly American setting.

Accompanying an official press release issued by Ubisoft, the latest piece of key art from the team currently developing Far Cry 5 depicts the setting of the new game to be none other than the great American state of Montana (see below). After previously exploring the teeming jungles of the Himalayan region in Far Cry 4, the folks over at Ubisoft apparently intend to take the franchise to a more domestic setting next.
Join us for a last supper… #FarCry5 pic.twitter.com/QgnjPN5YBS

— Ubisoft (@Ubisoft) May 24, 2017