'Mass Effect' put on hiatus as BioWare Montreal is scaled down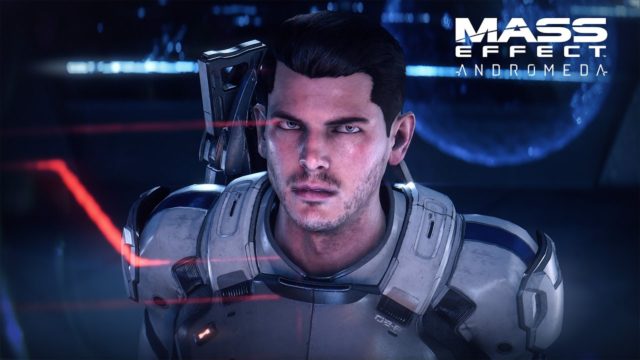 Go figure. The shit-ass BioWare team that was sort of formed to create Mass Effect: Andromeda has been scaled down, with the franchise put on hiatus. My suggest for BioWare and Electronic Arts? Give the franchise to a fucking A+ squad and reap the benefits. You dildos.
In the wake of BioWare's polarizing Mass Effect: Andromeda, fans have wondered where the lauded sci-fi series will go next. The answer, according to people familiar with the studio, is nowhere—at least for the time being. BioWare has put Mass Effect on hiatus and turned Andromeda's developer, BioWare Montreal, into a support studio, according to four sources close to the company.

That doesn't mean there will never be another Mass Effect game, of course. It's unlikely that BioWare will kill the popular sci-fi franchise. But BioWare is letting Mass Effect sit for a while rather than putting staff on Andromeda's follow-up right away, those sources said.

Last month, a number of BioWare Montreal employees were transferred to the studio EA Motive, also based in Montreal, to work on Star Wars Battlefront II.Those remaining at BioWare Montreal will help support BioWare's other games including the new intellectual property, code-named Dylan, which we expect the company to announce at E3. BioWare Montreal will also continue to patch and support Andromeda's multiplayer.

BioWare's main studio in Edmonton is heading up Dylan, while BioWare's other studio, in Austin, is also helping out with that game.

When reached for comment, publisher Electronic Arts sent over the following statement, attributed to BioWare Montreal studio director Yanick Roy:

Our teams at BioWare and across EA put in tremendous effort bringing Mass Effect Andromeda to players around the world. Even as BioWare continues to focus on the Mass Effect Andromeda community and live service, we are constantly looking at how we're prepared for the next experiences we will create.

The teams in EA Worldwide Studios are packed with talent, and more than ever, we are driving collaboration between studios on key projects.

With our BioWare and Motive teams sharing studio space in Montreal, we have BioWare team members joining Motive projects that are underway. We're also ramping up teams on other BioWare projects in development.

There will be much more to come from BioWare in the years ahead.

Mass Effect: Andromeda, released in March, was originally envisioned as a reboot for the franchise but went through a brutal development process for several reasons including technological challenges and a major scope change late in development, people familiar with the game said.