'King Kong' TV show is in the works cause why not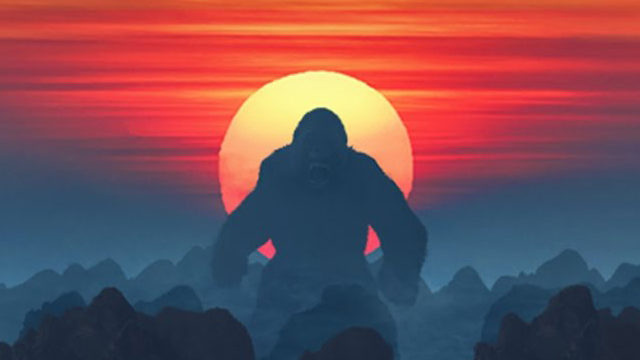 King Kong: Super Skull Island was a fun little embarkment of a flick this Spring. Fleeting, buttery-as-fuck popcorn flick. So while I enjoy the idea of more King Kong, I don't really need a "drama" set in the world of Skull Island.
Following the global box-office success of Kong: Skull Island, there's some proof the big ape's name still carries some weight with audiences. He'll wrastle Godzilla in 2020, but before that showdown happens, we might see Kong back on the small screen. IM Global Television and MarVista Entertainment are now working on a series called King Kong Skull Island.

The series has nothing to do with Jordan Vogt-Roberts' well-liked but thin blockbuster. The project, which Oscar winners Jonathan Penner and Stacy Title (The Bye Bye Man) are writing, is based on two books written by Joe DeVito and Brad Strickland, King Kong and Kong: King of Skull Island. Deadline describes the modern take on Kong as having a female lead and that it will explore the origins of the island. THR labels the series as "a drama."

There have been a few animated TV versions of Kong, such as The King Kong Show and Kong: The Animated Series, but King Kong Skull Island could make for the first live-action version of the character on television. The estate of Kong's creator approved of the show.