Monday Morning Commute: Subversive Verses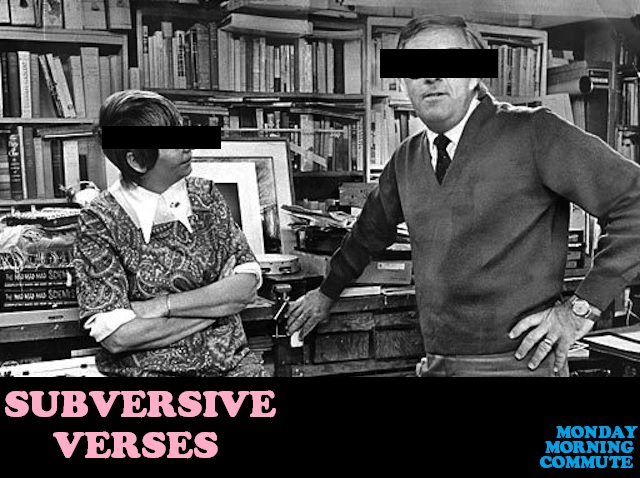 The Black-and-Blues were chasin' me through the bazaar, gainin' more and more ground than I'd thought they would've. Bastards. I pumped my legs harder and harder. Searched deeper and deeper in my ash-lungs. Ordered a drink when my bartender-heart flicked the lights and bellowed "Last call."
Somehow, I burst outta the market without bein' bludgeoned by `em. But that don't mean that the lawmen'd given up. Hell no – you'd better believe that when the Black-and-Blues've worked up a thirst, they ain't gonna stop `til they slake it with blood.
I pushed on, never stoppin' until I saw her.
She stood at the end of the pier, smile beamin' and hand extendin'.
We'd traveled the long hard road together, and there was no takin' it back. None of it. Even if I'd wanted to – which you'd better believe I didn't – there was no chance in Hell that'd we be able to undo what we'd done. The State don't look too kindly on subversion.
And when you're in the business of robbin' banks and usin' that money to fund off-world rockets for those who've failed all of the State's prerequisite exams, well, y'better believe they're lookin' at you as subverts.
Feelin' the heat on my heels, I ran to her, extendin' my hand and reachin' for hers. And when our hands interlocked, I clenched. Real goddamn hard, too. And that beamin' smile of hers became a shootin' scowl.  Which worked perfect, `cause once I put my blade to her neck she knew what I was doin' but couldn't protest through the pain.
The Black-and-Blues saw a subversive maniac threatenin' to slit the throat of a woman. She saw the sonofabitch she loved takin' the hard hit for the team, headfirst into the goddamn boards. And I saw the woman I loved walk away, untouched by the State and free to do as she pleased.
Needless to say, it was pretty fuckin' righteous when she turned around and pulled out her heater.
—-
Welcome to the MONDAY MORNING COMMUTE!
Now that you've slogged through (or skipped!) my drivel-fiction, it's time that we all share what we'll be checking out this week. What movies, albums, action figures, TV shows, video games, sandwiches, or other entertaining entities are you looking forward to this week?
Remember, you'll be dead before you know it, so you might as well enjoy some life!
I'll get us started!
—-
Yellin' at the TV Because Of:
NHL PLAYOFFS!

—-
Premiere-Watchin':
FARGO SEASON 3

—-
Listenin' to:
ALL-AMERIKKKAN BADA$$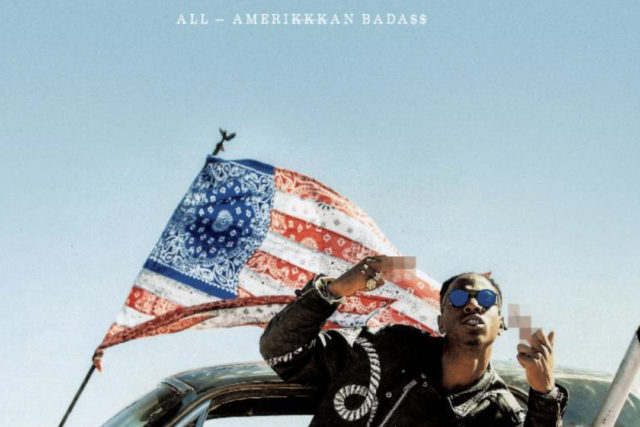 —-
Hoping that doin' some serious Spring Cleanin' Yields:
AN ALIBABA SWORD!

—-
Finishin':
LAST EXIT TO BROOKLYN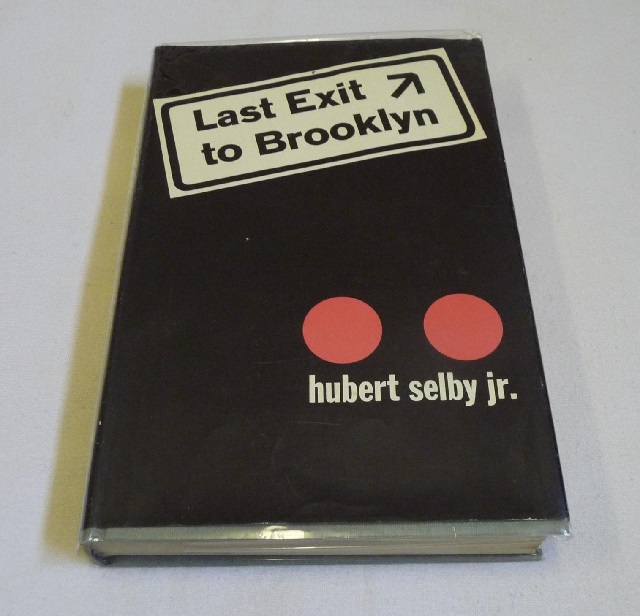 —-
So that's my week — hockey and television and rap and trash-rummaging and seedy narrative.
What's your week all about?