'True Detective' season 3 still happening, David Milch of 'Deadwood' joins creative team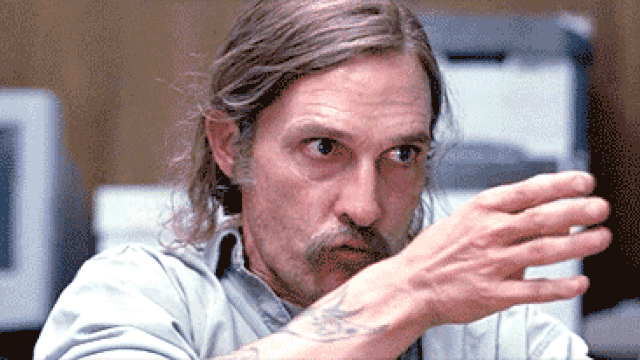 I have no problem with a third season of True Detective being developed. Sure, I thought the second season was a steaming batch of convoluted diarrhea, but that's over! Past! The third season is another opportunity, and it's an opportunity being bolstered by the considerable talents of David Milch.
After being off-the-air for two years — and following and plenty of speculation about its future — HBO's True Detective is making some progress behind the scenes toward a new season.

EW has exclusively learned that creator Nic Pizzolatto has penned at least the first two episodes for a potential third edition of the acclaimed anthology crime drama.

We have also learned that Emmy-winning writer-producer David Milch — the mind behind dramas such as Deadwood and NYPD Blue — is coming on board to work with Pizzolatto.

The extent of Pizzolatto and Milch's collaboration is still early days and not yet formalized. Obviously, Milch's experience as a writer will be a key component, but for the record he's not expected to serve as the True Detective showrunner (at this stage, there is no specified season 3 showrunner). Also keep in mind a third season has also not yet been greenlit, so new episodes are far from certain.

Of course, you already know True Detective launched to considerable acclaim and fan fascination in 2014 and then fell into a sophomore slump with the critics during its second season in 2015. Both seasons were successful in the ratings, but it's been unclear whether Pizzolatto was going to produce a third season, and in what capacity he would serve in such an outing. In July 2016, HBO head of programming Casey Bloys assured "…both Nic and HBO are open to another season. I don't think Nic has a take and he's working on some other projects. We're open to somebody else writing it and Nic supervising it. It's a valuable franchise, it's not dead, we just don't have a take for a third season yet."

Recently Matthew McConaughey — who starred in the first season — has publicly said he would be interested in reprising his role, but there's no indication at this time what creative direction the next season would take.