'Kingsman: The Golden Circle' Is Releasing A Week Early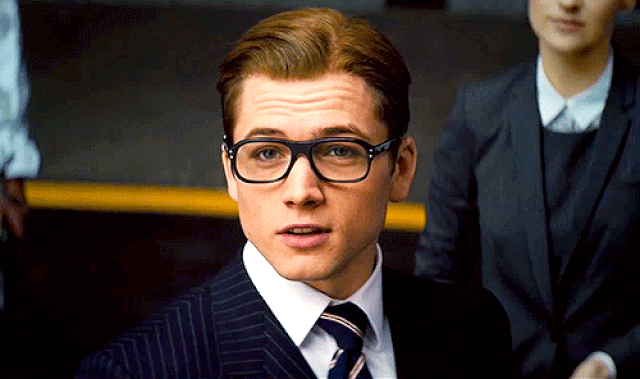 Oh yeah! This year we are getting a second Kingsman movie. And! We are getting it a week earlier.
The sequel to 2015's "Kingsman: The Secret Service" will arrive just a little earlier to U.S. theaters.

Fox has shifted the release of "Kingsman: The Golden Circle" from Oct. 6 to Sept. 29, which means the action comedy now will open simultaneously in North America and the United Kingdom.

This isn't the first time that the release date for "The Golden Circle" has changed. The sequel was originally targeted for June 16, 2017, but was pushed back last year to October as Fox tweaked its film schedule. The latest shuffle moves the film out of direct competition with director Denis Villeneuve's hotly anticipated "Blade Runner 2049."

Directed by Matthew Vaughn, "Kingsman: The Golden Circle" picks up after the events of the 2015 film, with protagonist Eggsy having taken on the title of Galahad. After Poppy, a criminal mastermind and member of the titular Golden Circle, destroys their headquarters, Eggsy, Merlin, and Roxy are forced to go to the United States to work with the Kingsman's American counterpart: the Statesman.

Loosely based on "The Secret Service," the comic by Mark Millar and Dave Gibbons, "Kingsman" received mostly positive reviews, and earned $415 million worldwide.