Noah Hawley ('Fargo' and 'Legion') Is Directing Sci-Fi Flick 'Pale Blue Dot'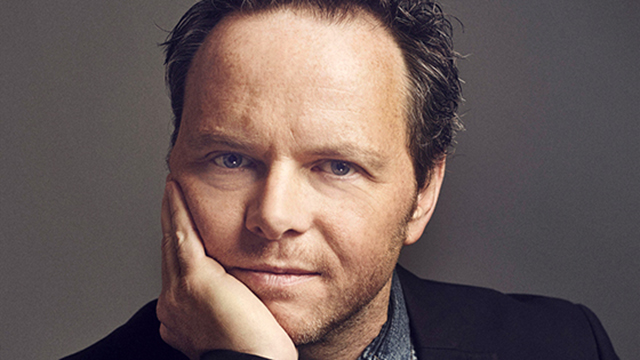 Noah Hawley is the fucking berries, man. Big, juicy, honking berries. If he's directing a science-fiction flick, I'm in. Way in.
Director Noah Hawley now has another sci-fi project he may make his feature directorial debut. Almost a year ago the Fargo and Legion showrunner signed on to direct 20th Century Fox's Man Alive. Now, he also intends on making Fox Searchlight's science-fiction film, Pale Blue Dot, which is set to star Reese Witherspoon (Big Little Lies).

Below, learn about the Noah Hawley sci-fi movie Pale Blue Dot.

According to Deadline, Witherspoon will play an astronaut who starts to lose touch with reality after returning home from a mission. The specifics of the mission and what exactly begins to happen to her are unknown. Brian C Brown and Elliott DiGuisepp wrote the spec script. Witherspoon is producing in addition to starring in Pale Blue Dot. At Fox Searchlight, Hawley is also developing Buried Bodies, a potentially challenging drama based on the Lake Pleasant Bodies Case.

In the 1970s, attorneys Frank Armani and Francis Belge were representing Robert Garrow, a man accused of murder. When Garrow told his lawyers where the bodies of two missing girls were, they upheld their attorney-client privilege and stayed silent. They confirmed the location but did not inform the police until after Garrow escaped prison and threatened one of them. When the truth came out, that the lawyers stuck to their oath and didn't speak a word, the community and the victims' families outcasted them. One of the murderer's attorneys even had a daughter who was a classmate of one of the missing girls.

Hawley is one busy storyteller. His latest show, Legion, recently premiered on FX and was met with an appropriately enthusiastic response. The pilot he directed is one of the most invigorating pieces of television in recent memory. He tossed out some of the standard setup and exposition expected from most pilots and instead told a story with some wild and images, ranging from beautiful to cheeky to disturbing to thrilling. The wordsmith is also clearly a visual storyteller, which is why we're looking forward to seeing what he can accomplish with a feature film.

The writer is currently working on FX's Legion, season three of Fargo, and he's even taken on the remarkable task of adapting Kurt Vonnegut's Cat's Cradle. Those aren't the only projects he has cooking at the moment. Hawley is also adapting his most recent novel, Before The Fall, for Sony, and he's a part of the writers room for the Universal Monsters universe.