David Fincher Still Interested In Directing 'World War Z' Sequel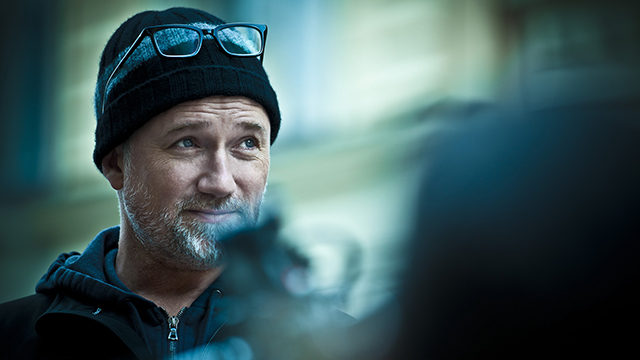 Paramount may have officially scrapped the sequel to World War Z's 2017 release date, but that hasn't stopped David Fincher from wanting to direct the film. Nice!
According to The Hollywood Reporter's sources, Fincher is still "very creatively interested in directing the movie." The outlet's sources tell them he wants to direct the sequel, but it's all up to Paramount. A part of the holdup is that the studio just isn't ready yet to green-light the film.

While Fincher is a final cut director with a say in the marketing, there's no reported hesitation on Paramount's part to commit because of those reasons. There are no budget disputes, either. Fincher's vision for the sequel involves a man and his family trying to navigate the zombie apocalypse, and it would cost less money to make than the first movie. Plus, Paramount would co-finance and co-produce the sequel with Skydance Productions, which decreases the risk.

Fincher was initially hesitant about the project, but he was struck by screenwriter Dennis Kelly's take on the sequel. Kelly created Utopia, a show Fincher was going to remake with Gillian Flynn (Gone Girl) for HBO before a budget dispute killed it. After Steven Knight (Taboo) had a script for the World War Z sequel, Kelly was hired to write a new draft. Fincher's friend, frequent collaborator, and the star of World War Z, Brad Pitt, is producing the sequel. Pitt's production company, Plan B, and Paramount aren't making offers to anyone else to direct it, or at least they weren't in August of last year when negotiations between Fincher and the studio were reportedly underway.

THR's insiders tell them Paramount is now eying a 2018 or 2019 release date for the sequel. However, no steps have been taken to get the film a new release date. We'll have to wait and see what Paramount chief Brad Grey chooses to do, but apparently, more than a few people are surprised he hasn't the go-ahead yet to a David Fincher zombie movie starring Brad Pitt.