The Rock's 'Black Adam' Getting His Own Standalone Movie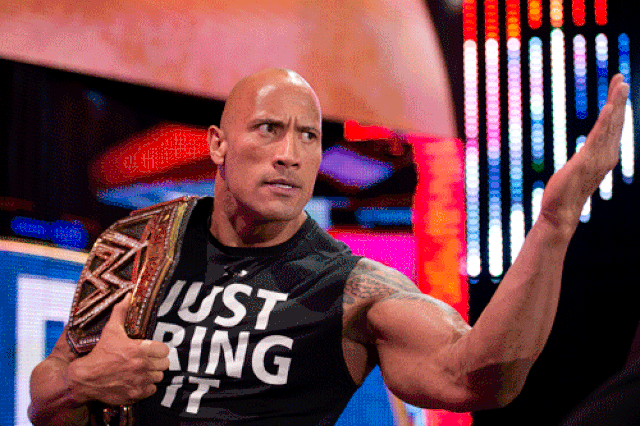 The Rock's Black Adam is getting his own standalone movie. I don't really know how this is going to work.  DCU doubling down on anti-hero flicks? Perhaps a light massaging of the character's utter evilness?
Dwayne "The Rock" Johnson has long been a headliner, but Black Adam isn't — that is, until now. Deadline reports that DC's "Shazam!' has been split into two films, with Black Adam getting his own solo movie. Though there are no other details about the "Black Adam" film at this time, this is likely the "big thing" that "Shazam!" producer Hiram Garcia teased last week.

In development since the early 2000s by New Line Cinema, "Shazam" had seemingly stalled in 2013, only for Johnson to confirm the following year that he'll star as Black Adam. Warner Bros. then made it official with the 2014 announcement of an ambitious 10-film slate based on DC Comics properties, including "Shazam." That movie is targeted for 2019 release, though it is unclear if "Black Adam" will disrupt Warner Bro.'s earlier schedule.

Just two weeks ago, Johnson heaped praise on the Black Adam character, saying, "I have loved the role of Black Adam. I love that he starts off as a slave, that he felt like he was wronged. I have just loved that backstory. And I think that Black Adam has always been, for me, the most intriguing superhero." Notably, Johnson referred to Black Adam as a "superhero," not a villain, though he has long been considered Shazam's antagonist.

Black Adam was created by Otto Binder and C. C. Beck in 1945, first appearing in "Marvel Family" #1. While the character was created as a foil for Shazam (the character formerly known as Captain Marvel), Black Adam has gone on to play a larger role within the DCU, including as one of the leads in 2006's weekly series "52."

Stay tuned with CBR as we continue to learn more about Johnson's upcoming "Black Adam" solo film.