Confirmed: Doctor Strange Is In 'Thor: Ragnarok'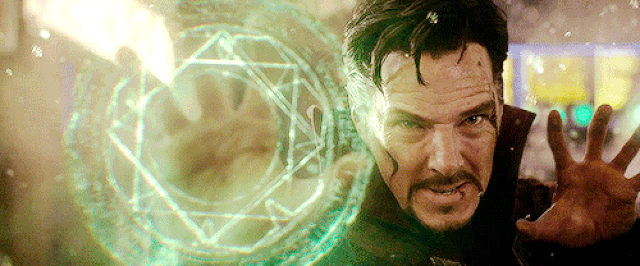 Like, we already knew Doctor Strange was going to be in Thor: Ragnarok, right? In our taints, our hearts, our minds. But! Now it's confirmed.
Benedict Cumberbatch's Doctor Strange made his big screen debut just a couple of months ago, and he doesn't even have another solo film lined up just yet. But if you're eager to see the Sorcerer Supreme again, you shouldn't have too long to wait. It's now confirmed that Strange will make an appearance alongside Thor (Chris Hemsworth) and Hulk (Mark Ruffalo) in Thor: Ragnarok, out this fall. 

The confirmation comes to us from a post on D23, the official Disney fan club, about things to look forward to in 2017. Casually buried inside a longer paragraph about upcoming Disney movies is this announcement: "Thor: Ragnarok in November brings together Thor, the Hulk, and Doctor Strange to face off against intergalactic baddies both familiar and new." It remains unclear how big a role Strange will have in Thor: Ragnarok, but my guess is it'll be a cameo or small supporting role. If Strange had a large part to play in Thor: Ragnarok, it seems unlikely Marvel would keep it so hidden for so long — or that they'd even be able to.

If you've seen Doctor Strange, the news shouldn't come as a big surprise to you. The end credits showed Thor paying Strange a visit in the Sanctum Sanctorum, and Strange promising to help Thor locate Loki so the brothers can return to Asgard. Thor: Ragnarok director Taika Waititi reportedly shot that scene, so it's even possible that it's actually from that upcoming film, not unlike how Ant-Man's end credits featured a clip from Captain America: Civil War.