Weekend Open Bar: Merry Christmas, Ya Filthy Animal(s)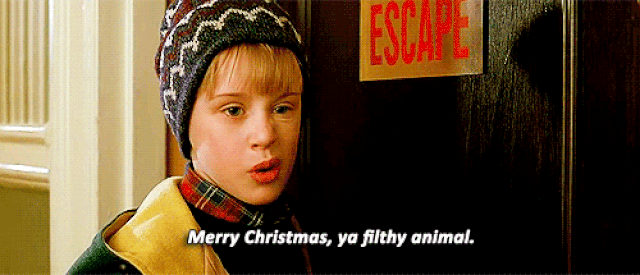 Hey! Oh. Oh, hey! It's Weekend Open Bar! Pray tell, are you being a dedicated consumer? Buying those you love their trinkets, both asked for and unasked? Are you wearied from long lines, or did you abstain from corporeal-shopping in lieu of the gilded pipes of the Amazonian forms of commerce? Hey — man. If the Titanic is going down (and oh, are sinking), we might as well raid the gift shop. Hey man — if the Titanic is going down, we might as well all congregate at the (open) bar!
That's bleak, that's burnt, that's bluster. I'm actually quite content right now! It's warm here in my cabin on the Space-Ship Omega. I don't want nothing other than to spend the weekend with friends and loved ones. You folks, included!
So come, come hang out at the Open Bar! Tell me what you're up to this holiday weekend. Share what you're eating, what you're getting from CapitalistJesus (Santa, obviously), what you're giving others. Get drunk and share compromising gifs of you lighting your pubes on fire with a Yule log. Anything! Everything!