'Stardew Valley' Is Dropping On Consoles In December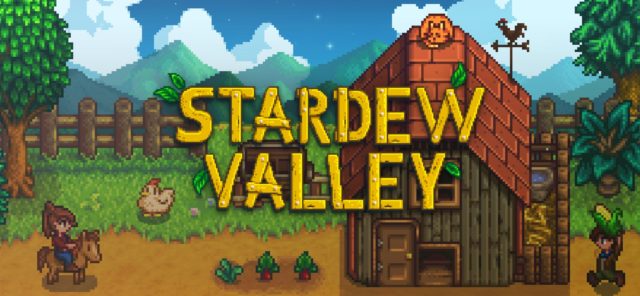 Stardew Valley hit the PC earlier this year, inviting many people to waste their time in a gorgeous Harvest Moon-esque world. Now starting in December, console owners will be able to ruin their lives too with this addictive simulator.
Stardew Valley, the indie farming role-playing game that took the PC by storm in winter, comes to Xbox One on Dec. 14, Microsoft announced today.

Update: Stardew Valley creator Eric Barone says that the game will launch on PlayStation 4 on Dec. 13. Further, it will no longer be coming to Wii U. "Looking at Wii U and the current gaming landscape, we made the difficult choice to shift our development efforts to creating a version for Nintendo Switch," he wrote.

Stardew Valley draws on themes familiar to other great lifestyle simulators going back 20 years. It made a brief appearance in the indie roundup at Microsoft's E3 2016 keynote and was pegged for a release around this time.

Stardew Valley shot to the top 10 of Steam's sales charts shortly after its release in February and amassed a dedicated following, particularly among those who remember the early days of Harvest Moon. In Stardew Valley, players inherit a farm and must cultivate it in order to rejuvenate the community of Stardew Valley.

Stardew Valley recently it added divorce as a possibility in its relationship options and, woof, it's uncomfortable.