New 'Rogue One' Poster: Did You Know It's About Hope?!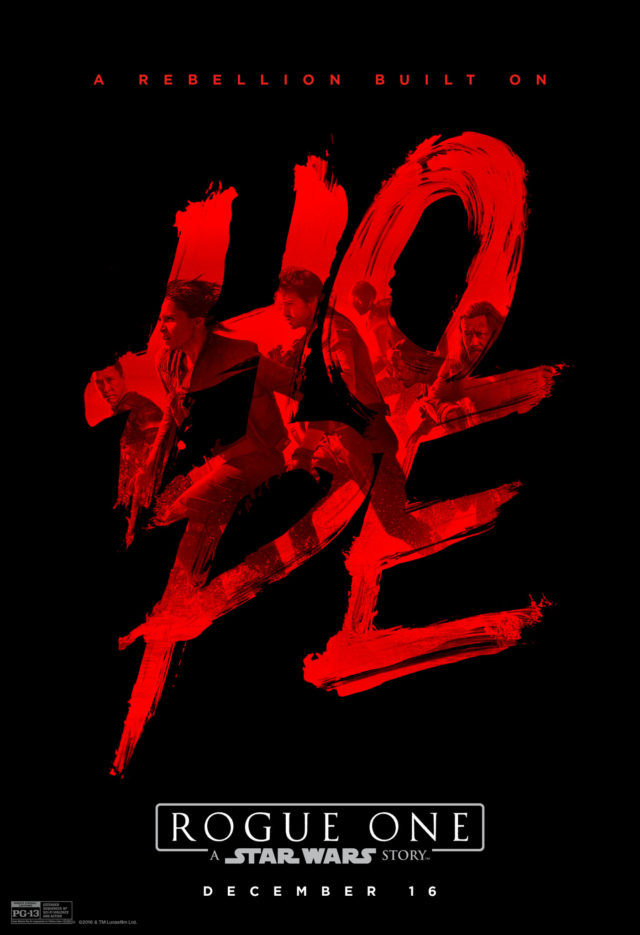 Did you know Rogue One is about hope? Oh, you missed it despite all the marketing bludgeoning you with the theme? Well, here's a new poster. To really get the point across.
The poster arrives hot on the heels of a recent batch of international billboards that evoke the spirit of the poster produced by illustrator Thomas Jung for 1977's "Star Wars."

Set shortly before the events of that classic film, "Rogue One: A Star Wars Story" follows a group of Rebels on a mission to steal the plans for the Death Star, the Empire's ultimate weapon of destruction.

Directed by Gareth Edwards from a script by Gary Whitta and Chris Weitz, the film stars Felicity Jones, Mads Mikkelsen, Alan Tudyk, Donnie Yen, Forest Whitaker, Diego Luna and Riz Ahmed. "Rogue One" opens Dec. 15 in the United Kingdom and Dec. 16 in North America.