'Star Trek: Discovery' Casts Michelle Yeoh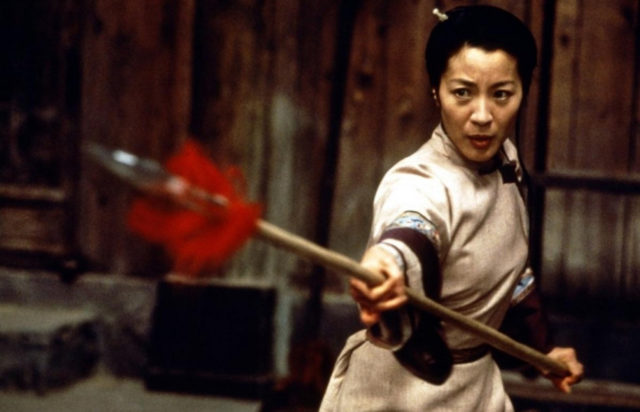 Star Trek: Discovery may have lost its showrunner Bryan Fuller this autumn. But it soldiers on, officially adding Michelle Yeoh to the cast.
Star Trek: Discovery has found its first star! Crouching Tiger, Hidden Dragon's Michelle Yeoh is set to headline the CBS All Access series, Nicholas Meyer just confirmed to CS. Meyer, who helmed Star Trek II: The Wrath of Khan and Star Trek VI: The Undiscovered Country, is serving as a consulting producer on Discovery. Although it is unconfirmed at this time, Michelle Yeoh's role is potentially the series' lead, a female Lieutenant Commander.

"I know Michelle Yeoh is in it," Meyer told us during a discussion of his 1979 sci-fi classic Time After Time. The film, starring Malcolm McDowell as H.G. Wells and David Warner as Jack the Ripper, received a Blu-ray edition last week from Warner Archive.

Michelle Yeoh recently reprised her Yu Shu Lien for a Crouching Tiger, Hidden Dragon sequel, Sword of Destiny. She also played a recurring role as Lotus on the second season of the Netflix original series, Marco Polo.