'Fargo' Season 3 Adds Jim Gaffigan To Its Cast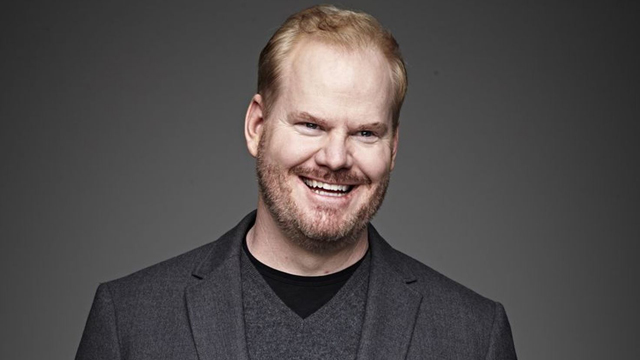 Jim Gaffigan has joined the cast of Fargo's third season. The casting continues to stoke my painful, painful boner for the show, and make the days before its release even gloomier. I need it.
The Fargo season 3 cast just keeps getting better and better. The latest addition to the cast is Jim Gaffigan, joining Carrie Coon, Mary Elizabeth Winstead, Ewan McGregor, and Ewan McGregor again. (Yup, McGregor has two roles.) Find out who he's playing below. 

As previously reported, Fargo season 3 will take place in 2010, putting it a few years after the events of season 1. McGregor plays the dual roles of Emmit Stussy, the handsome and successful "Parking Lot King of Minnesota," and his brother Ray Stussy, who's got a chip on his shoulder about being the less successful one. Coon stars as Gloria, the pragmatic chief of police in Edna Valley and a newly divorced mother. THR writes that Gaffigan has been cast as Donny Mashman, a police deputy who works with Gloria.

Rounding out the cast so far are Winstead as Nikki Swango, "a crafty and alluring recent parolee" who enjoys competitive bridge playing and always has a plan to put her one step ahead of her opponents; and Scoot McNairy in an unspecified recurring role.

It remains unclear how (or even if) Fargo season 3 will connect to the two previous seasons. None of the characters from season 1 are expected to appear in season 3, but an older version of a season 2 character will probably show up unless showrunner Noah Hawley has changed his mind.

Gaffigan is coming off of The Jim Gaffigan Show, a TV Land sitcom that he created, wrote, executive produced, and starred in. He and his wife Jeanie Gaffigan, who also wrote and executive produced the series, announced recently that they had decided to walk away after two seasons to spend more time with their family. Gaffigan will soon be seen in The Bleeder (not to  be confused with that other boxing biopic, Bleed for This) and John Curran's Ted Kennedy movie Chappaquiddick.

Fargo season 3 shoots later this year for a 2017 premiere.