Leonardo DiCaprio is Developing a Captain Planet Movie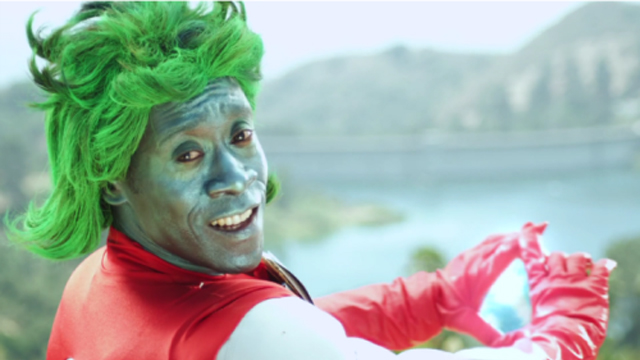 Leonardo DiCaprio is developing a fucking Captain Planet movie. File under: things we don't need, may be garbage, but I'll probably see.
Pop culture is a never ending circle, and everything that was once old is now new again. If Power Rangers and Legends Of The Hidden Temple can make a comeback, why not everyone's favorite environmentally conscious superhero? That's right, ladies and gentlemen. It looks like a Captain Planet movie is actually happening. There have been rumors and unhinged sketches starring Don Cheadle lurking around the internet for a few years now, but it looks like the Planeteers now have an Oscar winner on their side.

According to The Hollywood Reporter, Leonardo DiCaprio is throwing his star power behind the project, with his Appian Way Productions, potentially teaming up with Paramount to produce the film. Newcomer Jono Matt and Scream Queens' Glen Powell will write the script. Honestly, DiCaprio has become so involved with environmental issues that this seems like a pretty natural fit. No word on whether or not Cheadle will pull on the blue and red spandex this time.

If you actually went outside during the 90s instead of watching the cartoon version from the safety of your couch, Captain Planet was a classic cartoon about a group of multicultural teens who Gaia, Earth's spirit, gives the power to wield the elements — earth, fire, wind, water, and heart (yes, really) — through magical rings. When they combine their powers, they can summon Captain Planet himself to fight eco-villains and teach the world how to recycle. There is a really good chance that this will be the least subtle film of all time, but this is the natural conclusion to our insatiable quest for more nostalgia.