Sigourney Weaver is Netflix's Defenders Villain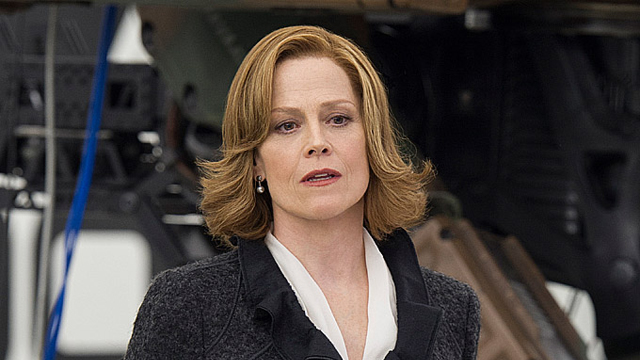 Oh man! Oh man, oh man! Today at NYCC, Netflix revealed the big bad for their Defenders series. And just who is it? Motherfucking Sigourney Weaver.
During Marvel Televison and Netflix's "Iron Fist" panel at New York Comic Con, Oscar-nominee Sigourney Weaver was announced as the villain for the upcoming "Defenders" series.

Weaver's character was not named, as the panel wrapped moments after she arrived on stage following Jeph Loeb announcing her involvement with the series.

In a recent interview, Weaver mentioned that she has recently been watching a lot of Marvel films. "I have been watching, for whatever reason, some Marvel movies, and they cast really good actors."

Earlier this year, Mephisto, the demon lord of Marvel's Hell, was rumored as the series' main antagonist. Though depicted as male in the comics, there is nothing about the character that would inherently prevent a gender-swapped casting, should the rumor prove true. To add more fuel to that (hell)fire, Mephisto's name was mentioned on a recent episode of "Agents of S.H.I.E.L.D." by the new Ghost Rider, Robby Reyes.