'Thor: Ragnarok' adds Sam Neill of 'Jurassic Park' fame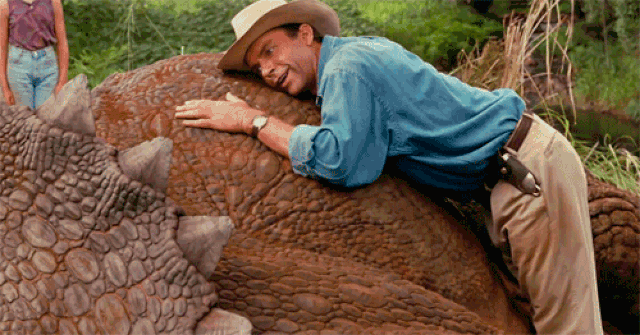 Thor: Ragnarok has added Sam Neill to its already stacked cast. You know, the dude who played Dr. Grant in Jurassic Park. Laid lovingly on dinosaurs. Removed his glasses dramatically.
Director Taika Waititi has added a familiar face to the star-studded cast of "Thor: Ragnarok": "Jurassic Park" veteran Sam Neill, who worked previously with the filmmaker on "Hunt for the Wilderpeople."

The actor confirmed his involvement in the Marvel Studios sequel during an interview with ShortList, disclosing, "I'm not really allowed to say this, and I can't tell you what it is … I did a couple of days on 'Thor' just before I came over here."

"I had to sign all sorts of things," he continued, joking, "So if I say anything else, Marvel's secret agents — and they are lethal — will come and get me and probably my children, as well."

Related: "Thor: Ragnarok" Set Photo Teases a Strange Encounter

Neill's "Thor: Ragnarok" also reunites the actor with his "Jurassic Park" co-star Jeff Goldblum, who plays the eccentric Grandmaster.

Details on of the film remain under wraps, but we know Mark Ruffalo reprises his role as the Incredible Hulk in what's been characterized as a "universal road movie" centering on the relationship between Bruce Banner and Chris Hemsworth's god of thunder. The unveiling of gladiator props in July at Comic-Con International confirmed long-circulating rumors that the film will borrow elements from Marvel Comics' "Planet Hulk" storyline.