Marc Maron joins Alison Brie in Netflix's 'Gorgeous Ladies Of Wrestling'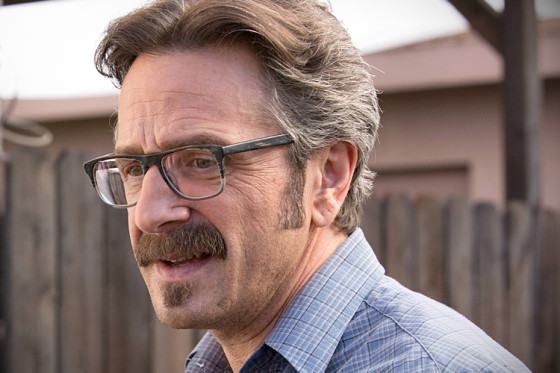 I used to be big into Marc Maron. Deep into Marc Maron. Then I sort of petered out. A bit too neurotic for me, I foundmyself not really caring about a particular string of guests, then my ADD got the best of me, and *poof* — a former fascination had left me. That said. That said! I do dig that he's joining Alison Brie in the next show from the creator of Orange Is The New Black.
Following the end of IFC's Maron in July, many were left wondering what comedian, actor and podcaster Marc Maron would do next. Record more episodes of his podcast, WTF with Marc Maron? Yes. Create another semi-autobiographical show about the trials and tribulations of a life lived in the Los Angeles showbiz scene? Well, if his involvement in Orange Is the New Blackcreator Jenji Kohan's new Netflix show, G.L.O.W. fits the bill, then… sure?

According to TV Line, Maron will play "washed-up Hollywood director Sam Sylvia" in the forthcoming wrestling comedy series. The character endures "complicated history with women," which his new job — "[leading] 14 [women] on the journey to wrestling stardom" — will only make things worse. Yet his job is important, and he'll only have 10 episodes to make sure Alison Brie's Ruth reaches the highest peaks of '80s women's wrestling glory. After all, asWith Spandex pointed out when G.L.O.W. was first announced, "Gorgeous Ladies of Wrestling" was a very real thing in 1986.

While Kohan's show isn't necessarily adapted straight from its '80s namesake, the connection is obvious. Either way, audiences will find out just how Maron's disheveled Hollywood director is finally pushed over the edge and into the world of women's pro-wrestling in the near future.