'Transformers: The Last Knight' casts Liam Garrigan as…King Arthur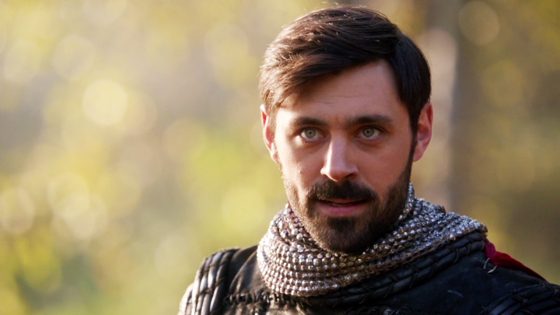 I, I clearly have no idea what the fuck is going on with the next Transformers movie. King Arthur is in it? Like, legit King Arthur?
Of all the places we would have predicted the Transformers franchise would end up, "Arthurian times" was pretty low on that list. But now that Transformers: The Last Knight has committed to going medieval, it's calling in an assist from the most famous medieval hero of all. Liam Garrigan has just been cast to play King Arthur in the Michael Bay-directed sequel. Garrigan already has some experience in the role, as he also plays King Arthur in ABC's Once Upon a Time.

Mashable reports Garrigan is in talks for the King Arthur role. Garrigan will be joined by Santiago Cabrera, who plays Merlin. Mark Wahlberg, Josh Duhamel, and Tyrese Gibson return from previous Transformers movies, and Isabela Moner, Laura Haddock, Jerrod Carmichael, Gil Birmingham, and Anthony Hopkins all join the series for the first time. In addition, all the usual Autobots and Decepticons will be back along with some new ones like Hot Rodand Squeeks.

Exactly how King Arthur and Merlin will fit into Transformers: The Last Knight remains unclear, though rumor has it Optimus Prime will seek out an ancient artifact (Excalibur, perhaps?) that traces back to medieval times. It's already been established that the Transformers have been mixed up in Earth's affairs since prehistoric times, so as weird as it is to think of Arthurian legend and Transformers lore crossing over, the concept doesn't come completely out of the blue.

Garrigan is a British actor best known for his TV roles, some of which have nothing to do with King Arthur. He got his start on the long-running British drama Holby City and has recently been seen in Fox's 24: Live Another Day and Cinemax's Strike Back. On the feature side, he co-starred in Renny Harlin's The Legend of Hercules (that'd be the one starring Kellan Lutz, not the one starring The Rock).