Marvel teases new project from Steve McNiven & Cullen Bunn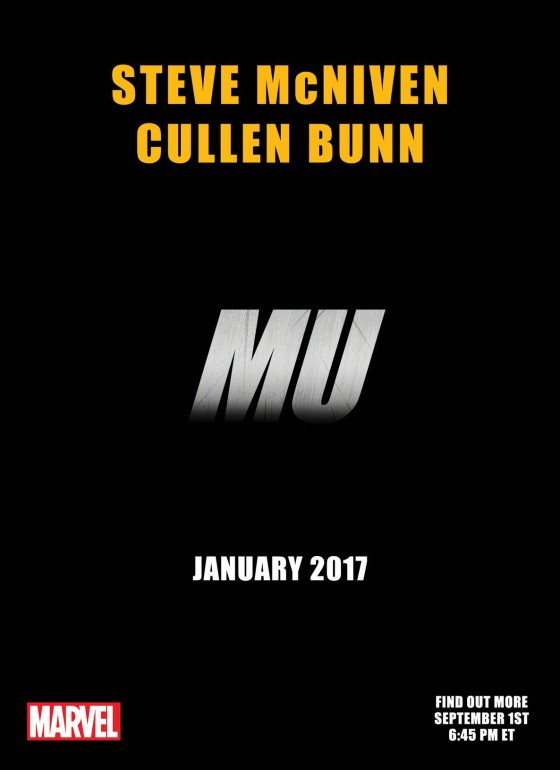 I like Steve McNiven. I like Cullen Bunn. I am excited for this reveal. Despite that, I'm skeptical that my fraud-ass will end up reading it.
This winter, artist Steve McNiven and writer Cull Bunn will collaborate for a mysterious new project at Marvel Comics. Titled "MU," the new work will arrive in January — and that's about all the information we know for sure right now.

However, the bottom right-hand corner of Marvel's teaser image provides another clue: "Find out more September 1st [at] 6:45 pm ET." It is unclear what details will be announced at this time or where fans should expect to learn them.