'The Lost Boys' TV show being developed by creator of 'Veronica Mars' and 'Party Down'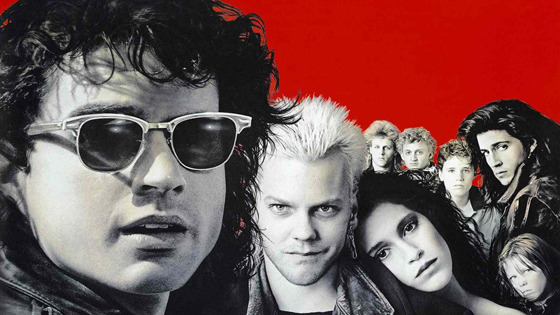 If it was anyone else than Rob Thomas, I would be hesitant about this news. Bringing Lost Boys to TV? Ehhh. But dude has brought us both Veronica Mars *and* Party Down (*and* iZombie, which I Haven't watched), so I'm inclined to believe this could be good. Will I watch it? No. Could it be good? Yes.
The CW has landed The Lost Boys, a series adaptation of the iconic 1987 Warner Bros horror comedy movie, from Veronica Mars and iZombie creator Rob Thomas, Gulfstream TV and Warner Bros Television.

Written by Thomas, The Lost Boys series re-imagines the cult Joel Schumacher film, which starred Jason Patric, Kiefer Sutherland, Jami Gertz, Corey Haim and Corey Feldman.

Envisioned for a seven-season, anthology-style run, the series will tell a story spanning 70 years, each season chronicling a decade. Season 1 will be set in San Francisco during the Summer of Love, 1967. Each season, the humans, the setting, the antagonist and the story all change — only the vampires, our Lost Boys, who like the Peter Pan characters never grow up, remain the same.

The project, which will explore what it really means to be immortal, is executive produced by Thomas via Spondoolie Productions, his frequent collaborators Danielle Stokdyk and Dan Etheridge as well as Gulfstream principals Mike Karz and Bill Bindley.

It was Gulfstream's idea to remake The Lost Boys into a TV series through the company's overall deal with WBTV. Thomas, who also is under an overall deal at WBTV, came on board and came up with the new take on the movie that was pitched and landed at the CW in a competitive situation, with two networks pursuing.

Gulfstream Television head Juliana Janes, who was instrumental in putting the project together, will oversee for the company.

The original movie was about two Arizona brothers, played by Patric and Haim, who move to a California town where they take on a gang of vampires.