'Rogue One: A Star Wars Story' cameo for Jimmy Smits confirmed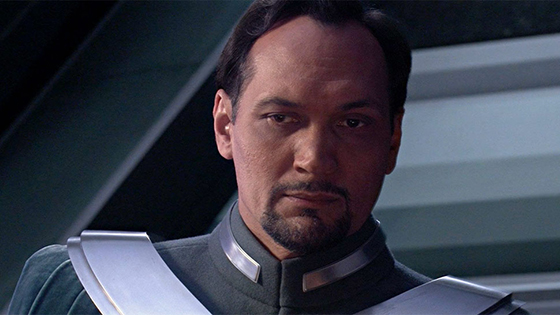 It seems that Rogue One is going to be rifling through the post-Original Trilogy mythos in more ways than one. Not only is Ghost Dog some sort of character from Clone Wars or some shit, but Jimmy Smits is also getting in on the action.
Three weeks after eagle-eyed fans spotted what appeared to be Jimmy Smits in behind-the-scenes footage from "Rogue One: A Star Wars Story," the actor has confirmed that, yes, he reprises his role as Bail Organa in the upcoming film.

"People got nothing better to do –?" he joked on CBS's "The Talk." "There's stuff going on in the world!" However, after briefly feigning ignorance, Smits conceded he has a minor role in the Gareth Edwards film. "Can you say the word 'cameo'?" he said, adding with a laugh, "Can you say the words 'small part'?" Smits then pushed for a change of subject.

The shot from the "Star Wars" Celebration sizzle reel that gave him away depicted Smits (his face mostly obscured by a camera) opposite Genevieve O'Reilly as Mon Mothma at the Rebel base.

Smits played Senator Bail Organa, the adoptive father of Princess Leia, in 2002's "Star Wars: Attack of the Clones" and 2005's "Revenge of the Sith." He then returned to voice the character in the 2008 video game "Star Wars: The Force Unleashed."

Arriving Dec. 16, "Rogue One: A Star Wars Story" stars Felicity Jones, Diego Luna, Riz Ahmed, Ben Mendelsohn, Jiang Wen, Donnie Yen, Forest Whitaker, Mads Mikkelsen, Alan Tudyk and Jonathan Aris.