Confirmed: 'The Flash' movie casts Kiersey Clemons as Iris West!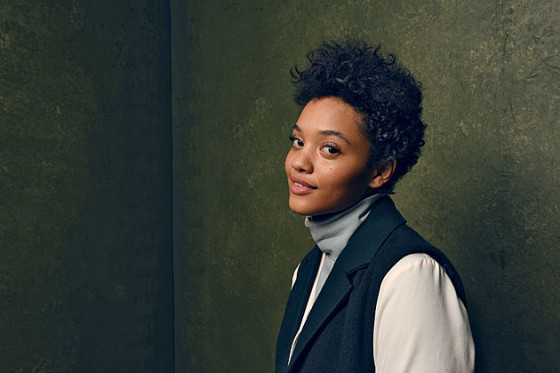 Fuck yeah! After the JLA trailer, I'm excited for The Flash. I mean, I was excited when it was announced that Rick Famuyiwa would be directing it. And more excited when it was rumored that Kiersey Clemons would be in it. But now she's definitely in it, Ezra Miller seems dope as The Flash, and the Dope director is helming it.
Earlier this month, Warner Bros. was reportedly eyeing a few actresses for the female lead  in The Flash solo movie from director Rick Famuyiwa. The shortlist included pop star Rita Ora, Sing Street breakout Lucy Boynton and, perhaps most interesting of all, Kiersey Clemons — who previously appeared in Famuyiwa's indie hit Dope. It looks like Clemons and Famuyiwa will work together again, as the actress has officially taken the lead opposite Ezra Miller in the Scarlet Speedster's new film.

Per Variety, Clemons has landed a leading role alongside Miller in The Flash, which Rick Famuyiwa will direct from a screenplay by Seth Grahame-Smith, based on a treatment by Phil Lord and Chris Miller. In addition to her part in Dope, Clemons charmed her way through a small supporting role in Neighbors 2: Sorority Rising, and recently joined the cast of the upcoming Flatliners remake.

Although WB has yet to confirm, Clemons' role in The Flash is said to be Iris West, a journalist and close friend of Barry Allen. Miller made his big screen debut as the speedy hero in Batman v Superman: Dawn of Justice, which featured the actor in two key scenes. Over the weekend, we got a better look at Miller as The Flash in the first teaser trailer for Justice League, which hits theaters next fall.

The Flash movie also features Ray Fisher's Cyborg, and hits theaters in 2018.