Whedon would return to Marvel Studios for a 'Black Widow' film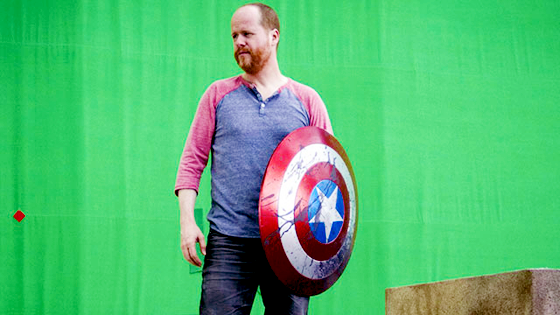 I imagine this news is incredible divisive among Whedon folk and MCU fans alike.
Since stepping away from the Marvel Cinematic Universe, Joss Whedon has been pretty upfront about how anxious and exhausted the entire experience left him. Even as recently as a few months ago, Whedon was still giving voice to the feelings of failure he had after Avengers: Age of Ultron opened to huge backlash from fans. With Marvel bringing in new talent behind the camera and thinking about the next phase for some of its most popular characters, it seemed the door had closed on Whedon and Marvel ever working again.

At least until now. At Comic-Con International this past weekend, IGN (via Heroic Hollywood) spoke with the director about the one movie that could lure him back into the Marvel fold. Unsurprisingly, it involves the Black Widow.

I think that character really is very interesting and very earthbound, so it's the kind of action that I got to do less of with somebody like Thor or The Vision. When you get into your 'Superman' territory it's harder to maintain the gritty action that the Russo brothers do so brilliantly and she's got that kind of thing and [you can] really do a spy thriller. Like really do a good, paranoid, 'John le Carré on crack' sort of thing. That would be really fun.

Whedon has been a fan of the Black Widow character dating almost as far back as the Marvel Cinematic Universe itself. Way back in 2013, we covered an interview with Joss Whedon where he described watching the original Avengers movie with his daughter and his frustration when his daughter described Black Widow and Maria Hill as her favorite characters and he had no standalone movies to offer her. It shouldn't surprise anyone, then, that Whedon would be interested in directing a Black Widow movie. While he doesn't frame it as such in his conversation with IGN, there must be a feeling that Whedon has unfinished business with Marvel. If I were him, I would feel like that was my movie to direct.