'Fargo' Season 3 casts Carrie Coon ('The Leftovers') as its Chief of Police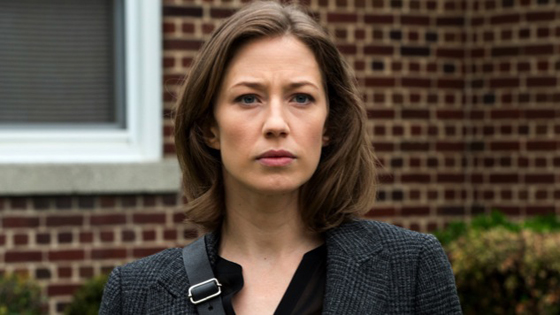 Fargo, season 3. Fargo, season 3! Fargo, season 3, wee! There is no season of no show I'm excited for, more than Fargo's third. And that's saying something, since I'm literally rubbing my testicles thinking of Mr. Robot season 2, and calling them Elliot and Tyrell.
Prior to today, all we knew about the third season of FX's Fargo is a) that Ewan MacGregor will be playing the leads, plural, as twin brothers Emmit and Ray Stussy, the former of whom is described as "the Parking Lot King of Minnesota," and b) there's "an old wound between them that sort of gets reopened and re-litigated, and that rivalry becomes contentious and that sort of puts all the events in motion." So we're off to an excellent start already. And that start appears to be rollin' right along, as the network announced today that the female lead will be played by Carrie Coon of The Leftovers.

According to TV Line, Coon will play Gloria Burgle (Fargo is still the best at character names), the chief of the Eden Valley police, who is described as "a newly divorced mother who is struggling to understand this new world around her where people connect more intimately with their phones than the people right in front of them" and who is "a practical woman who grabs the fire extinguisher when the bacon catches fire and everyone else panics."

Which sounds great. And even if it didn't, Fargo has earned plenty of leeway to figure things out, especially with its female characters. Molly Solverson is still one of the best cops in recent television history. If Gloria Burgle gets within even 70 percent of that, we got ourselves a show here.